Look Out: The Bond Market Braces for U.S. Default
by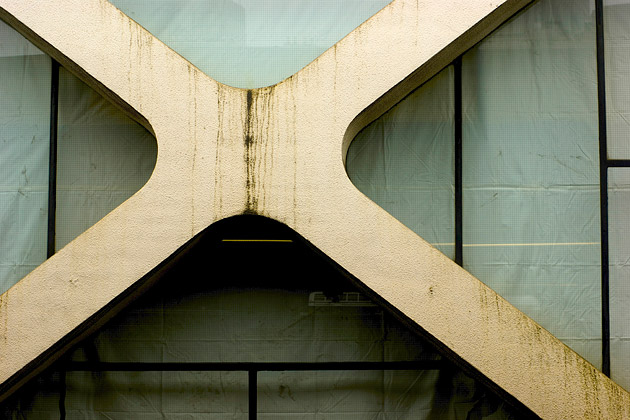 Here's evidence that the bond market is suddenly taking seriously the possibility that the federal government will default on some of its obligations when it hits the debt ceiling later this month.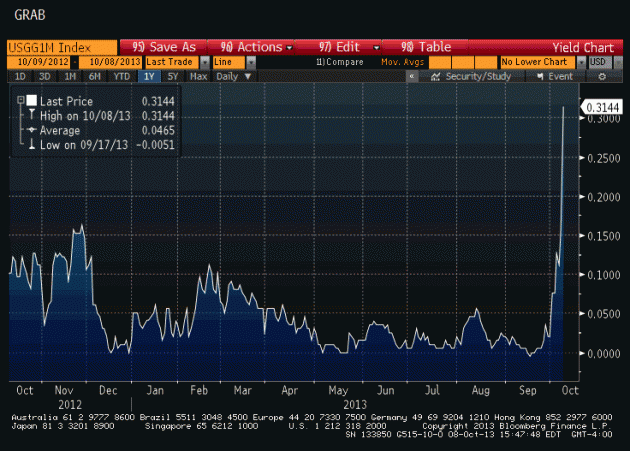 This Bloomberg chart shows the yield on one-month Treasury bills. After staying super low throughout the gathering debt crisis, they suddenly shot up over the past few days to the highest since 2008. "There's nervousness in the bills sector," Sean Simko of SEI Investments in Oaks, Pa., told Bloomberg. "The market is looking to the figureheads in government to provide clarity and direction on which way this is going."
"Figureheads" is probably a better choice of words than Simko realized. Let's look it up: "A person nominally having a prominent position, but no real authority." Sounds awfully familiar.
Worries about default don't extend to all of U.S. government debt. The yield on six-month Treasury bills—which will come due long after the debt ceiling is presumably resolved—are at 0.08 percent. And 10-year Treasury bonds, which are the benchmark of the long-term debt market, have actually fallen since default talk began spreading. Their yield today was a little more than 2.6 percent, down from a September high of 3 percent.
Before it's here, it's on the Bloomberg Terminal.
LEARN MORE