Move Over, Oprah. Jon Stewart's Book Club Is Minting Best-Sellers, too
By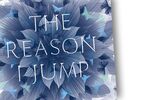 Last week, a slim English-language translation of a memoir by a Japanese teenager suffering from autism blew past Amazon's current crop of bestselling books, in the process leapfrogging such made-to-sell-millions titles as Malcolm Gladwell's David and Goliath and Bill O'Reilly's Killing Jesus.
As of today, The Reason I Jump: The Inner Voice of a Thirteen-Year-Old Boy with Autism, by Naoki Higashida (translated by David Mitchell and KA Yoshida), ranks No. 2 in sales. Part of its success can be attributed to David Mitchell, the acclaimed author of Cloud Atlas and The Thousand Autumns of Jacob De Zoet, who translated Higashida's book and offered an introduction. (Mitchell, who has an autistic child, originally wanted to translate The Reason I Jump as a service to parents with children suffering from autism—and then his agent got involved.) But the book skyrocketed up bestseller lists mainly because of a full-throated endorsement from The Daily Show's Jon Stewart.
"It is the most illuminating book I have ever read on the syndrome [of autism] and on the individual," Stewart says in the interview, which aired on Oct. 1, before turning to the camera and making a direct appeal to his viewers. "I don't normally urge you—The Reason I Jump is on bookshelves. Please, if you get a chance, please pick it up. It is remarkable." The book remained in his hands as the credits rolled through the show's Moment of Zen. The next day, the book shot to No. 2 from No. 556 on Amazon, where sales have held strong.
"It's been true for some time that Jon Stewart and Stephen Colbert have the power to sell books, but this is a particularly strong example," says Sara Nelson, editorial director of Amazon.com Books, former editor-in-chief of Publisher's Weekly, and onetime book editor at O, the Oprah Magazine. "[The Reason I Jump] is the one with the biggest pop in sales of late. You're reaching two audiences: people who might not ordinarily read this, but they are because David Mitchell is involved as a high-end, beloved author. And there are those who are interested in the work itself. It's a smart book in that way."
The Daily Show and The Colbert Report have become prominent forums for lesser-known authors. "They're often political books, almost always non-fiction, and they're issue-oriented," says Nelson, who notes that the talk-show hosts use the books to start discussions. "They do something interesting, which is more than Oprah or The Today Show. They construct a feature around the author and the subject of the book." This spring, author Neal Thompson published A Curious Man, a biography of Ripley's Believe It or Not! founder Robert Ripley. It was widely reviewed and excerpted in Vanity Fair. Sales didn't really surge until Thompson appeared on the Daily Show in August.
Fiction is a different story, with two possible endings: Oprah and The Today Show. According to a professor at Fordham University in 2011, the sales of "Oprah editions" of the books Oprah has recommended amounted to roughly 55 million copies. On her OWN network, book coverage varies, but one regularly featured show stands out as a coveted forum for authors plugging books. "Super Soul Sunday is where you want to get your writer on," says Nelson, referring to Oprah's talk-show devoted to topics of self-help and spirituality.
This summer, The Today Show launched its own book club. Its first recommendation was a dystopian novel called The Bone Season by Samantha Shannon. After the endorsement, "we immediately saw a huge uptick [in sales]," says Nelson. "And we were making mention of it on our home page." The book has since fallen to a 1,908 ranking on Amazon.
As for Jon Stewart, on Thursday he will host author Brian Jay Jones to discuss his 603-page biography of Muppets creator Jim Henson, which currently ranks 1,803 in sales. That's likely to change.
Before it's here, it's on the Bloomberg Terminal.
LEARN MORE