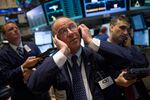 "October. This is one of the peculiarly dangerous months to speculate in stocks in," Mark Twain wrote in a mock diary entry in the novel Pudd'nhead Wilson. He added, "The others are July, January, September, April, November, May, March, June, December, August and February." Twain published this bit of satire in 1894, two years before the birth of the Dow Jones Industrial Average. He wasn't much of an investor himself, but he nevertheless captured the behavior of the stock market from his time to the present.
—Jeff Somer, When the Frost Is on the Pumpkin, and Often on Stocks, the New York Times, Sept. 14, 2013
I speculate there can't be a better time to sell than now.
Jeff Somer writes up superb and adult research from Salil Mehta at Statistical Ideas. Summary: There is something to the Autumn Effect but—and it is a big but—the "proper" go-to-cash action is 5 percent, or at most, 10 percent of a portfolio.
In the Land of Drama that passes for October 2013, that seems like  … why bother?
The portion of Investing Nation that has missed our four-year equity surge is as wide as Twain's Mississippi. It is breathtaking how people still don't speak with a modicum of curiosity about creating wealth.
We are linked in our shattered hopes and dreams of wealth creation, the emotional baggage of sequential and frequent black swans.
I further speculate there can't be a better time to sell than now.
Boehner is not speaking with Obama, who is not speaking to McConnell, who is not speaking to Reid, and around we go. None of them are speaking to Hillary.
Economic growth is suspect, earnings worse, bonds are brutal, and China. China!
I speculate that this moment is surreal and deeply disturbing.
But then to quote Mark Twain: "There are two times in a man's life when he should not speculate: when he can't afford it and when he can."
Don't speculate; invest. I'm fully invested.
Discuss.