A Shutdown That Launched a Thousand Workarounds
By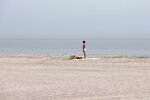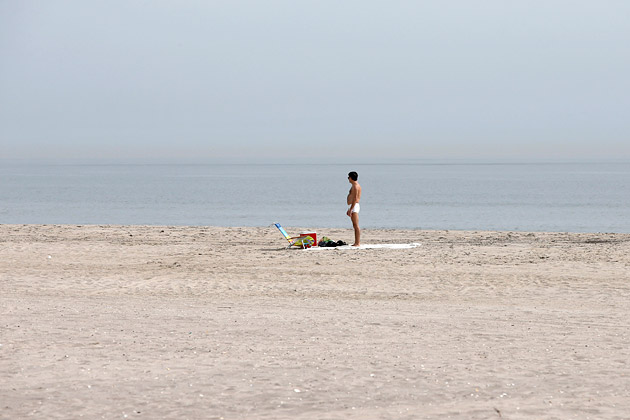 Amid the shutdown of U.S. federal agencies, now in its second week, there's little reason to think it will be over soon. As the impact begins to ripple throughout the country, some changes simply can't be finagled away—say, the tiny paychecks headed to hundreds of thousands of federal workers, or the delayed death benefits for families of soldiers killed abroad. For many other things, however, there are workarounds. Here's a sampling of the less-than-ideal ways people have adapted to the shutdown so far.
Pure PowerPoint Genius: Pharmaceutical executives and consultants went to a conference hoping to hear how the U.S. Food and Drug Administration was enforcing rules about disclosing more clinical data, but the federal employees couldn't show up. One panelist from the Department of Health and Human Services tried to present in absentia and, as Kim Barker of ProPublica reported: "He prerecorded his speech, even saying 'next slide' whenever the moderator was supposed to click ahead in his PowerPoint presentation."
Policy Tweaks: The shutdown has been hurting the mortgage market because of various places in which the government touches the loan process, as Bloomberg Businessweek explained yesterday. Some lenders have begun relaxing their rules, accepting tax returns directly from prospective borrowers rather than independently verifying the info with the IRS. And Freddie Mac issued guidance on Monday that allows loans to furloughed government workers who aren't currently earning money, provided "the lender expects the borrower to return to work when the government reopens."
Private Support: Former hedge fund executive John Arnold is kicking in $10 million to keep some Head Start programs running during the shutdown, ensuring low-income preschoolers can return to class. Arnold and his wife, Laura, warned that politicians shouldn't think private funding can permanently replace the federal funds: "Private dollars cannot in the long term replace government commitments," they said in a statement.
Band-Aids: When the Chronicle of Higher Education asked people in academia about the shutdown, responses flooded in. Some students had trouble registering for federal work-study jobs, while others lost internships at federal agencies altogether. Some veterans were losing funding, and government research databases were shut down or offered only limited access. One researcher said she was compiling a list of citations that she'd need to go back and read later, assuming the databases eventually reopen. "I'm one of those thwarted librarians," another wrote. "No National Archives, no Library of Congress, no National Library of Medicine, no The White House. Sure, I've found some workarounds, but efficiencies are suffering."
Before it's here, it's on the Bloomberg Terminal.
LEARN MORE