B-School Traditions: Yale's 4029 Cup
Geoff Gloeckler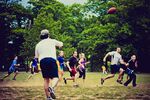 Over the years, a number of sports-related events have been held at the Yale School of Management that pit second-year MBAs against their first-year counterparts. The Garstka Cup, a hockey match named after management professor Stanley Garstka, has been played annually for two decades. Ten years ago, the school introduced the Oster Bowl, a flag football game named for former dean and current professor Sharon Oster. In the last two years, a basketball game called the Swersey Cup (named for operations professor Arthur Swersey) was added, as well as a soccer match called the Bartholomew Cup, named for Rob Bartholomew, a Yale SOM staff member and longtime captain of the B-school's soccer team.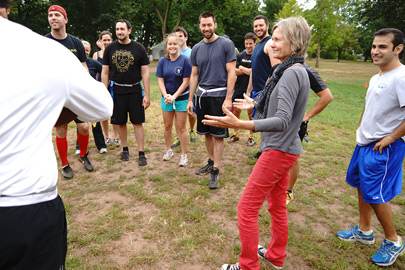 For the first time this year, the four events, along with a still-to-be-named softball game, have been joined together to form the 4029 Cup (4029 is the two class years, 2014 and 2015, added together). The contests will take place throughout the school year, and the class with the majority of the contest wins will take the cup.
The first event, the Oster Bowl, was held on Sept. 21, with the second-year MBAs winning 49-35. The next event, the Swersey Cup basketball game, will be held on Nov. 21.
Join the discussion on the Bloomberg Businessweek Business School Forum, visit us on Facebook, and follow @BWbschools on Twitter.