Walgreen's Beth Stiller on Customer Behavior Since the Recession
Group vice president, Walgreen
By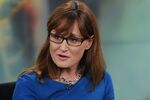 What do shoppers want? Experts discuss the forces reordering the retail industry.
How have your customers changed in the five years since the onset of the recession?
I think as we start to come out the other side, we see some lasting behaviors that affect the way people shop every day. I don't think people have gone back to the way that they used to shop. Customers have become really sophisticated, and value to customers comes in lots of different forms. It could be personal interaction in a bricks-and-mortar store. It could be the ease of your mobile app, or just convenience and helping me get what I need to get done quickly, easily, and in the way I want to do it. In our stores, we're seeing an increased importance to our private brands. Industrywide, the importance of private brands has been growing. Price is certainly an important factor. And then we've also focused on differentiated brands. So how can we bring innovation and differentiation into the private brand products that maybe gives them a little surprise and delight. That's been something that customers have reacted well to and has been really helpful.
How are you using technology to change the customer experience?
If you've ever had a prescription filled, you know sometimes the pharmacist isn't as accessible as you'd want him or her to be. We've been able to use technology to take some of the administrative tasks away from them and get them out in front of the counter. So no longer are you looking at a pharmacist behind a wall. They're out front at a desk, on the floor, where you can talk to them if you need them. So that's really enabled us to change the interaction and make the pharmacist a real pivotal piece of your health-care plan. Obviously customers want varying degrees of interaction. Mobile technology allows them to save time and leverage a convenient way to do their refills. They've got the option in one of the Well Experience stores of walking up to the express refill kiosk and entering their information on the screen and picking that up really quickly.
Does that allow you to lower your labor costs?
In many of the Well Experience stores, you'll actually see that we've invested in [people], putting in a Health Guide, who is someone who can help you navigate your way, whether you need to go to a health-care clinic and see a nurse practitioner or if you need to speak to the pharmacist. That's somebody that can get you registered for an appointment or help you find an over-the-counter remedy or take you to the pharmacist for a conversation.
Where do you shop personally?
Costco is always right on trend in terms of seasonal goods, so they're a fun retailer to visit. Target also does a nice job creating a differentiated experience in the mass market. They've got interesting programs in terms of collaborations with designers.
For more Fix This/Retail and to submit a question to our panel of experts, visit: www.businessweek.com/fix-this/retail.