Quick Takes on Twitter's IPO Filing
By and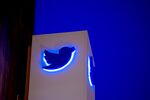 Twitter's plan to go public has already become the most anticipated stock market debut this year, and the release on Thursday evening of its initial public offering filing draws back the financial curtain on the social media stalwart built on innumerable 140-character updates.
The long-rumored designs on an IPO became news last month with a single tweet—brevity, of course, is a requirement of the medium. The S-1 prospectus, on the other hand, runs well past 140 pages of the dense and detailed disclosures required before Twitter can attempt to raise $1 billion in its initial sale to investors. Bloomberg Businessweek technology reporters Brad Stone and Joshua Brustein will be mining the document to take a closer look at how the microblogging service makes its money and engineers the sort of growth that will be essential to its future as a public company. Here's their early take on the document, with updates in real time.
User Numbers Coming Up Short … and Global? Twitter now says it has 215 million monthly active users, with 100 million of those deemed "daily active users" by the company. Late last year, Twitter had claimed 200 million active users, and AllThingsD recently cited sources placing total users at about 240 million. So these numbers are probably going to be seen as a disappointment in some quarters.
Of Twitters users, 75 percent used mobile devices to access the service, and the company said it brings in about 65 percent of its revenue through mobile ads.
It's interesting that over three-quarters of Twitter users are outside the U.S. This could be a problem for the company, at least in the short term, since it reports that international advertisers make up only 25 percent of its revenue. Twitter mentions problems competing internationally and being able to monetize its international user base as potential risks in the filing. The inability to convert international users into additional revenue is of particularly concern in markets like India, where more people access the service using rudimentary mobile phones that cut down on options for advertising. —JB
Tallying the Advertising Haul: Twitter says it made $253 million in the first six months of this year. Since advertisers spend more around the holidays, if we use last year as a proportional guide, it seems reasonable to project that Twitter will make somewhere around $655 million in total revenue over all of 2013. The vast majority of that revenue—87 percent—currently comes from advertising, with the rest tied to licensing deals with marketing services for Twitter data. So that would means Twitter is set to make $570 million from advertising this year—slightly less than the widely cited eMarketer estimate of $582 million.
But as it makes more money, Twitter also spends more money. The company reported a 41 percent larger loss in the first six months of 2013, compared to the year before. It is spending more than twice as much on sales and marketing than it did last year. Ditto for research and development. So far in 2013, the company says it has lost $69.3 million. —JB
Twitter's Value Statement Keeps It Brief: While the world absorbs all of Twitter's financial information, perhaps the more meaningful element of any technology company filing is its statement of values, or any personal letter from the company founder to investors. Twitter didn't add much in the way of missionary zeal to its S-1, but there was a brief letter to prospective investors on page 91 of the filing, attributed to somewhat impersonally to "@twitter." It reads:
We started with a simple idea: share what you're doing, 140 characters at a time. "People took that idea and strengthened it by using @names to have public conversations, #hashtags to organize movements, and Retweets to spread news around the world. Twitter represents a service shaped by the people, for the people.

The mission we serve as Twitter, Inc. is to give everyone the power to create and share ideas and information instantly without barriers. Our business and revenue will always follow that mission in ways that improve–and do not detract from–a free and global conversation.

Thank you for supporting us through your Tweets, your business, and now, your potential ownership of this service we continue to build with you.

Yours,
@twitter
Such statements of values have become quite common in the tech world. Inspired by Warren Buffet, Google co-founder Larry Page wrote back in 2004 that "Google is not a conventional company," and said that "Sergey and I founded Google because we believed we could provide an important service to the world-instantly delivering relevant information on virtually any topic. Serving our end users is at the heart of what we do and remains our number one priority." Page's letter ran over 4,000 words. Facebook's Mark Zuckerberg followed in that mold with his own letter—shorter than the Google opus, at 2,100 words—but demonstrating equal amounts of conviction. "Facebook exists to make the world more open and connected, and not just to build a company," he wrote. "We believe that we have an opportunity to have an important impact on the world and build a lasting company in the process."
Twitter's brief, impersonal missive may be a victim of the unusual circumstance of its origin. None of the original founders retain an operational role in the business.
Such letters may be the least or most important part of the S-1, depending on how you look at it. The principles laid out by the founders are relevant far after the numbers are outdated and "are enormously important for people who are real investors as opposed to traders," says Laura Rittenhouse, chief executive officer of Rittenhouse Rankings, a financial and investor communications firm. "The culture is where the future profits are going to be coming from and show that the people running the business are either aligned or misaligned." —BS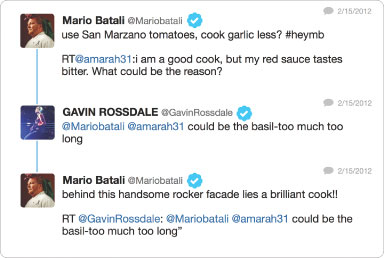 Twitter, Powered by Celebrities: This is a star-studded S-1! Twitter crows that President Barack Obama announced his victory in the 2012 election via tweet and brags that the Osama bin Laden killing was inadvertently live-tweeted by some dude in Abbottabad. It also shows that Twitter is the place where someone might ask for cooking advice and find himself in a conversation with Mario Batali.
But Twitter knows that being cool is hardly a self-fulfilling prophecy. It warns that interest could wane from "world leaders, government officials, celebrities, athletes, journalists, sports teams, media outlets and brands who generate content on Twitter." —JB
This Company Hasn't Turned a Profit Yet: As of the end of June, Twitter had lost a total of $418.6 million. —JB
Counting Heads and Revenue: Twitter had approximately 2,000 full-time employees at the end of June, a 90 percent increase from the year before. As an interesting point of contrast: Facebook had 3,200 employees as of Dec. 31, 2011, the last complete quarter before it filed its S-1. At the same time in its history, on March 31, 2004, Google had 1,907 employees.
Dividing employees by the last full year of revenue at time of the S-1 filing, Google was making $504,391 per employee. Facebook was making $1,115,687 per employee, and Twitter is now bringing in $158,467 per employee.
For what's it's worth. —BS
Privacy Is Dangerous: Twitter cited privacy and copyright laws as potential threats, singling out privacy regulations under consideration by the European Union and the risk of increased legal fire from users over copyright infringements in the U.S. In what seems to be a reference to recently tightened regulation regarding children's privacy online, Twitter notes that it doesn't try to find out how old its users are now. If it is forced to, that could open up a whole can of regulatory worms. —JB
A Spambot Census: Twitter says that fake accounts currently make up less than 5 percent of its monthly average users, which means that there are no more than 10.75 million or so fake accounts currently active. —JB
Revenue Per User: We already compared Twitter's revenue per employee with the same figure at Facebook and Google when those companies were on the cusp of their IPOs, so now let's look at revenue per user.
Assuming Twitter matches its performance over the first six months of the year, it should bring in about $655 million in 2013 (using Joshua's above-mentioned projection). Divide that by 200 million monthly active users, and Twitter is making about $3.3 per user per year. There's plenty of room for growth.
Facebook had about 845 million active users by the end of 2011 and $3.7 billion in revenue—or $4.4 dollars per user. Google wasn't registering users back in 2004, as it is today, so that number is more difficult to calculate. —BS
Spend More Time Tweeting and Reading Tweets, Please: Twitter acknowledges that it can't grow forever—and in fact, the stats provided on total user growth seem to indicate the company might be already missing expectations. The way to adjust to that is to get each user to spend more time with the service. This is why Twitter, Facebook, and Google are always coming up with new things for people to do.
This makes one metric in the S-1 particularly interesting: timeline views per monthly average user. This metric of engagement tracks the number of times each person checked his or her feed for updates, and Twitter reported an increase of 17 percent in the most recent quarter, compared to the year before. Users in the U.S. checked their feeds 8 percent more often, while international users posted a 22 percent increase.
Twitter also breaks out revenue per timeline view, which is another way of saying how much individual pieces of use are worth in terms of ad revenue. This is where you really see how much more activity in the U.S. is worth to Twitter's bottom line. The revenue per timeline at home was more than 7 times as much as it was abroad. —JB
The Twitter IPO Rich List: And finally for the money question—as in, who's making it. Twitter says the following people own more than 1 percent of the company. The figure in parenthesis is how much each person's stake is worth if the company is valued at $15 billion, which is right in the middle of the common guesses at Twitter's market value:
• Evan Williams, the company's co-founder, has 12 percent ($1.8 billion)
• Peter Fenton, a venture capitalist who sits on the company's board, has 6.7 percent. ($1 billion)
• Jack Dorsey, an additional founder, owns 4.9 percent ($735 million)
• Dick Costolo, the company's chief executive, owns 1.6 percent ($240 million)
The investment firms holding at least 5 percent of the company are: Rizvi Traverse, Spark Capital, Benchmark Capital Partners, Union Square Ventures, and DST Global. —JB