People Are Calling This Obamacare Insurance Exchange in Tears
By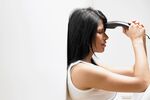 For Xerox's Kevin Walsh, "10/1," as he calls this past Tuesday, was years in the making. Walsh is the managing director of a division of Xerox that's working with states on the insurance exchanges created by the Affordable Care Act, and Oct. 1 was the day all of them went live. I checked in with him to see how the first few days of the exchange went in Nevada, where the company both runs the technology that underpins the website and operates the call centers that field queries from the public.
When the exchange opened—17 minutes later than the 8 a.m. scheduled start time—the website and call centers were flooded with inquiries. Walsh said that in the first few hours"it was just raw emotion calling in." People eager for insurance, at times in tears, wanted to get coverage that they didn't have before. "They were calling up saying, 'Can I get my coverage today so I can see my doctor this afternoon?'" he says. "That is in one sense moving but also frustrating because, sure, you can sign up—but the coverage can't be effective until Jan. 1."
Walsh says his team has been working around the clock, so much so that on Wednesday he sent one of his development managers home to take a nap. "He didn't want to quit, but his brain wasn't working anymore," Walsh says.
On the first day, the Nevada site did have some glitches from the high traffic, but the exchange generally has been running well. After the first week is over, Walsh expects to go into "enhancement mode," when Xerox will start learning as much as it can about customer demands: tracking who calls during which hours, as well as what info they most frequently want when they call. That will allow Nevada to tweak its services, from staffing levels to the call center's voice prompts.
Over time, the insurance exchanges will become more of a normal part of life; conversely, life for people working on the exchanges will return to normal. With the 10/1 crush past, Walsh finally made it back home to Florida from Nevada, where he was working on the rollout. He says he "might try to get a day off here or there over the next couple of weeks."
Before it's here, it's on the Bloomberg Terminal.
LEARN MORE