Patagonia's Robert Cohen on the Retailer-Customer Relationship
Vice president retail, Patagonia
By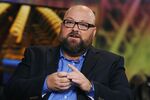 What do shoppers want? Experts discuss the forces reordering the retail industry.
Does it matter to you what channel people buy your clothing through?
Nope. I'm more interested in making sure customers get Patagonia and less obsessed with how they get Patagonia.
Is gathering information about customers more important now than it has been in the past?
It's interesting because the consumer has gotten a lot more power. People are much more protective about their e-mail in-box than they are about their home address. They'll sign up for a catalog or they'll sign up for a coupon. But to get somebody's e-mail address out of them, you know, it's a quid-pro-quo arrangement. Nobody tends to give it up for free. Obviously that rich customer relationship that you really want is "We're like you. We care about the same things you do. Let's do things together." In a lot of ways the desire to build that relationship is about retailers trying to make big business feel a lot smaller. With only 30 stores in the U.S. and 120 around the world, it is not that difficult to act small because we are small. People call the switchboard, it's answered by a person. It's not an automated phone number. People may think we're much bigger than we are.
You've focused on selling used clothing, sometimes even discouraging people from buying new. Is the actual trade in used clothing significant, or is this another way for you to tell customers who you are?
It's been a little stronger than I thought it was going to be. You're not looking at 25 percent of sales. But it's not 25 percent of the floor. In a lot of cases it's about, you know, a 10- or a 20-foot run of shelf. Let's put it this way: The space is incredibly productive. We're doing it because it's the right thing. And if along the way there's a greater opportunity to expand it, we certainly will.
Where else do you like to shop?
Oh, good God. Sadly, the iTunes Store because I'm buying a hell of a lot of music. I spend some time in Nordstrom, because I think they set such a standard for customer service. But it's the iTunes Store more than anything.
For more Fix This/Retail and to submit a question to our panel of experts, visit: www.businessweek.com/fix-this/retail.