business
How to Read Twitter's IPO Filing
By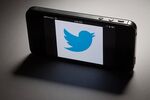 The countdown to Twitter's initial public offering is under way, with Bloomberg News reporting that the company will make its filing public this week. From that point, investors will have three weeks to digest it, and then Twitter will go on a road show to talk up its stock. Trading could begin by Thanksgiving. In the meantime, investors will pore over the company's filing. Here are four questions to focus on:
Who's using the service, and how?
For social networking companies, building a user base comes before everything else, and Twitter will have to lay out how well it has done this. The company has said it has 200 million users, but that's hardly the end of the story. People will also watch how many of those users are active on a monthly basis, what proportion sends messages as opposed to uses Twitter just to read what other users are saying, and how they are split up across geographical regions. For Twitter, more than Facebook, there is also the distinction between users and accounts. Many people have more than one account on the service. This is to say nothing of the problem of fake accounts, which security researchers say total about 20 million.
How much money does Twitter make?
We know for sure that Twitter makes less than $1 billion in revenue, a requirement for filing a confidential S-1. An estimate by eMarketer says the company will bring in $582 million this year from advertising. But the filing will be the first official number to be released. Aside from the actual number, investors will get a sense of how quickly revenue is growing and whether Twitter is profitable. There will be the inevitable calculation dividing total revenue by total users, giving a number for how much each user is worth. While this gives a direct comparison with other social networks, some investors say it isn't a particularly meaningful one.
So far as comparisons so, it is also worth keeping in mind that Twitter is much less mature than Facebook was when that company went public. It has a small user base and is much earlier along in developing a way to make money. The numbers will seem much smaller. People buying Twitter stock will be doing so based largely on the belief that the company's going to figure things out in the future.
Where does the money come from?
We know that Twitter makes most of its money from advertising. Its ad business has largely been built around the promoted tweet, where businesses can pay to put a message in the timeline of users they want to target. The company is also playing with other ad products, such as letting companies buy trending topics. (Irritated customers and crafty video game companies have used the mediums to hilarious perfection.)
Twitter also makes money by licensing use of its data to other companies. It will be interesting to see how the company's overall revenue is split between advertising and nonadvertising revenue, and whether the company breaks down its advertising revenue into specific products. Because many Twitter users access the site through third-party clients such as Hootsuite, it will be interesting to see whether and how Twitter shares ad revenue with such services.
What is Twitter afraid of?
Filing an S-1 is only a company's opening volley—it then goes back and forth with the SEC about what has to be in there. By filing privately, Twitter avoided having a public back and forth in real time, but the company will eventually have to release the entire history of its wrangling with regulators. These discussions can be revelatory. After questions from the SEC, Facebook gave more information about its mobile operations and acknowledged that a patent dispute with Yahoo! could affect its business, Zynga changed the way it measured playing time for paying users, and Groupon agreed to stop using a questionable way of counting its earnings, abandoning a measure that investors said was hiding important information.
Twitter will also have to discuss what risks its business faces. Hearing straight from a company about how it might fail can often make for good reading.
Before it's here, it's on the Bloomberg Terminal.
LEARN MORE