Small Banks Feel the Urge to Merge
Getting larger helps cover the cost of complying with new rules
by and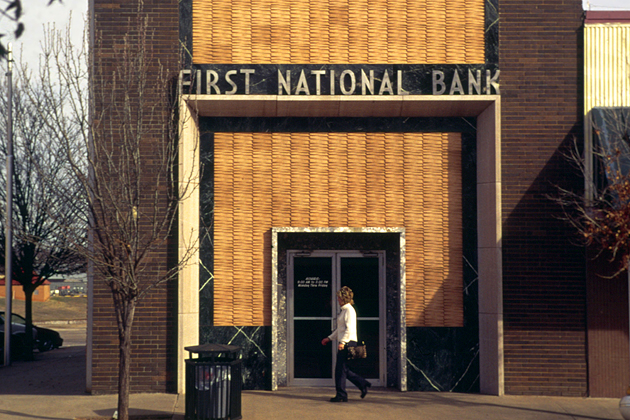 After almost 30 years in business, Prosperity Bancshares surpassed $10 billion in assets early last year. For Chief Executive Officer David Zalman, it wasn't cause for celebration. Crossing the $10 billion threshold subjected the Houston-based bank to a variety of regulatory hurdles under Dodd-Frank. To help absorb the burden, Zalman went on a shopping spree. He's spent $1.37 billion to buy six banks since the start of 2012, making Prosperity the most acquisitive U.S. bank during that time. Now its assets total $16.3 billion. "The regulations are getting more strict, more strict all the time," says Zalman, who pointed to the bank's spending $500,000 in August on software for a Fed-mandated stress test. "We're going to do more deals as they come along."
Small institutions are merging at a rapid pace, saying they need to be bigger to swallow the costs of complying with new rules. About 55 banks with assets of less than $10 billion have made acquisitions this year through Sept. 30, according to data compiled by Bloomberg. That's the most activity among banks of this size since the same period in 2007, when 62 made deals. The Standard & Poor's Small Cap Regional Banks Index has risen 27 percent this year, compared with 18 percent for the Standard & Poor's 500-stock index. "Most banks either want to stay right below that $10 billion mark or, if they go over it, they want to go over it aggressively," says Brady Gailey, an analyst who covers midsize banks for Keefe, Bruyette & Woods. "We'll see more banks that are right on the edge elect to go over."
Some regional lenders may also look to mergers as the only way to grow in a sluggish economy, according to John Kanas, CEO of BankUnited. There's a strong chance more small banks will merge "in that space in the next year or two as people run out of other ways to improve their earnings," says Kanas, who has transformed BankUnited of Miami Lakes, Fla., from a failing mortgage lender in 2009 into a profitable bank with about $13 billion in assets.
The largest banking deal this year, announced on July 22, was PacWest Bancorp's $2.3 billion purchase of CapitalSource, set to be completed next year. PacWest has $6.71 billion in assets and CapitalSource $8.68 billion. On Sept. 11, Umpqua Holdings, based in Portland, Ore., agreed to pay about $2 billion for Sterling Financial of Spokane, Wash. Both have about $10 billion in assets.
Banks with assets of $10 billion to $50 billion face rules from which smaller banks are exempt. One requires an annual stress test, which assesses the potential impact of different economic developments on a bank's losses, revenue, balance sheet, and capital. To comply with the Bank Secrecy Act, which requires financial institutions to help the U.S. government detect suspicious activity, Prosperity had to hire 15 new employees, Zalman says. Banks with more than $10 billion in assets also face a cap on fees they can charge retailers on debit card transactions, which Zalman says cost Prosperity $9 million in lost revenue last year.
Once bank holding companies grow beyond $50 billion in assets, they're subject to even stricter regulations under Dodd-Frank. They must hold more capital as a cushion against losses and may have less control over bonuses and dividends. That's why deals will happen at the lower end, with the "Prosperitys of the world," says Jeff Davis, managing director at Mercer Capital, a Memphis-based advisory firm. "The industry is going to consolidate," he says. "But the consolidation will be about smaller banks getting bigger, rather than big banks getting bigger."
Before it's here, it's on the Bloomberg Terminal.
LEARN MORE