Xi Jinping Is No Fun
China's Xi Jinping revives self-criticism sessions: Rolex watches and pricey Moutai are out
By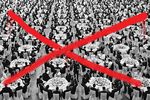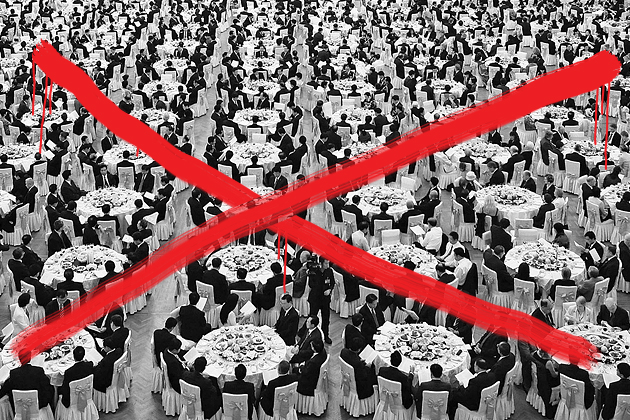 At the end of September, Chinese officials gathered in Shijiazhuang, in Hebei province, to discuss their shortcomings in Maoist-style self-criticism sessions. Under the watchful eye of President Xi Jinping, senior Communist Party members admitted to sins ranging from excessive ambition to detachment from the people.
"Formalism, bureaucracy, hedonism, and extravagance," are "undesirable work styles," that are "harmful, stubborn in nature, and prone to relapse," Xi warned the Hebei party secretary and other assembled provincial cadres, reported the Xinhua News Agency on Sept. 25. "Party members and officials should be taught to look in the mirror, straighten their attire, take a bath, and seek remedies," Xi said.
Much to the consternation of those who hoped the new leadership would adopt a more liberal approach, Xi is promoting what some Chinese scholars are calling a Maoist restoration. While authorities clamp down on the Internet and lash out at foreign pharmaceutical companies and infant formula makers, they're resurrecting party slogans and practices used decades ago.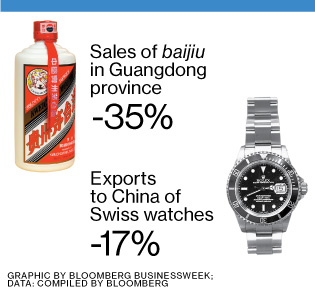 The campaign aims to restore party discipline and purity by stamping out everything from lavish banqueting to bribery, including the practice of cadres taking gifts. Some businesses are already getting hit hard. High-end restaurants, Swiss watchmakers, and sellers of the fiery baijiu liquor, all favorites of bureaucrats, have seen sales slump. "Now nobody dares to eat out or wear nice things," says one traffic police investigator in Dongguan, in Guangdong province, who declined to give his name, as he was not authorized to comment.
At the center of Xi's rectification campaign is a hoary Maoist doctrine known as the "mass line." That means making sure the Communist Party of China learns from and remains close to the people, or as Mao Zedong himself put it, "from the masses, to the masses." In June, Xi launched a one-year campaign to strengthen party-people ties and crack down on luxurious living among the party's 85 million members. "Winning or losing public support is an issue that concerns the CPC's survival or extinction," Xi warned in a speech kicking off the campaign.
Confidence in the government has been badly battered as more cases of corruption emerge. The recently concluded trial of former Chongqing Party Secretary Bo Xilai, sentenced to life imprisonment for embezzlement, abuse of power, and accepting bribes valued at 20.4 million yuan ($3.3 million), has fueled cynicism about the party. "China today is so far away from what the Communist Party tried to build in its first 30 years. But Xi wants to demonstrate that the party is legitimate," says Jean-Pierre Cabestan, director of government and international studies at Hong Kong Baptist University. "So he is trying to reinvigorate ideology and reintroducing Maoism Lite."
The campaign is pinching purveyors of luxury goods. Exports to China and Hong Kong of Swiss watches, a sought-after gift for those currying favor with officials, were down 17 percent in May. The 14-year jail sentence announced Sept. 4 for Shaanxi province's work safety administrator Yang Dacai, nicknamed Brother Watch on the Chinese Internet for his many luxury timepieces, won't help sales. Yang was convicted on corruption charges.
"You have to be much more circumspect about whom you are gifting to and what you are gifting to them," says Rupert Hoogewerf, chairman of the Hurun Research Institute, which surveys the lifestyles and buying habits of China's rich. A Hurun study from early this year shows that in 2012 Rolex had already fallen off a list of the top 15 most popular gifts in China. "If you are in a position of power, now that the line has been drawn, accepting certain gifts makes you vulnerable," he says.
Another casualty: expensive liquors, particularly baijiu, a standard gift for Chinese officials. In Guangdong province annual sales have exceeded 10 billion yuan ($1.63 billion) in each of the last four years, estimates a Dongguan-based sales representative from baijiu producer Luzhou Laojiao, who declined to give her name because she wasn't authorized to speak by her company. This year sales have fallen 35 percent to 40 percent. The price for a bottle of fancy Feitian Moutai, produced by distiller Kweichow Moutai, has come down from as high as 2,300 yuan ($376) last year, to 1,100 yuan now, she estimates. Moutai fell from 5th to 13th in the latest Hurun gift survey (No. 1 is Louis Vuitton). "The baijiu industry has suffered because high-end entertaining has been hit so hard," Hurun's Hoogewerf says.
The catering industry, including all restaurants, saw growth slow to 9.4 percent in July, down from 12.7 percent the year before, according to China's Ministry of Commerce. "Before, you needed to make reservations two days in advance for my restaurant. Officials from the court, police force, and industry and commerce departments were all regulars," says Yin Xiaobing, the 54-year-old owner of a Cantonese-style eatery in Dongguan. "Now none of them come to eat. Xi has had a huge impact on our business," she says, surveying her largely deserted restaurant.
The optimists say Xi's Maoist tactics may be temporary and even meant to provide cover for a good cause. They say the campaign will strengthen the top leadership's conservative credentials, even as it prepares, at a crucial party meeting in early November, to make sweeping economic and financial reforms that will hurt powerful state enterprises and the bureaucrats who control them. "Xi wants to be very conservative on the political front, but he may be much more liberal on economics," says Hong Kong Baptist University's Cabestan.
In early 1979 economic reformer Deng Xiaoping cracked down on dissidents, jailing those who pushed for more openness during the short-lived "Democracy Wall" movement in Beijing. That was followed by a drive to open up the economy. "In the Chinese political system, you cannot push all things forward together," says Ding Xueliang, a professor of social science at the Hong Kong University of Science & Technology.
Others say they are less hopeful. Rather than targeting unhealthy cadre behavior or providing cover for economic change, Xi wants to strengthen his own position, argues Willy Lam, an expert on Chinese elite politics at the Chinese University of Hong Kong. That's true of Xi's anti-corruption campaign, which has mainly netted officials with connections to jailed princeling Bo and his patron, former security czar Zhou Yongkang, says Lam.
Bo Zhiyue, a senior research fellow at the National University of Singapore, doubts the Maoist tactics will work. He points out that if the party really wanted a watchdog for corrupt behavior among its ranks, it wouldn't be cracking down on the Internet. Popular bloggers have been called in and warned to behave responsibly. New rules making "rumor mongering" on the Web illegal have already led to arrests. On Sept. 17, Wu Dong, the microblogger who played a key role in exposing Brother Watch, was detained for 24 hours on suspicion of blackmail. The episode led to online speculation that Wu was targeted for his whistle-blowing.
Bo notes that ordinary Chinese have already begun mocking Xi's ne0-Maoism on China's microblogging site Sina Weibo. "These are tactics used by Mao in the 1940s. When you use them in the 21st century, it looks really ridiculous," Bo says. Xi and the top leadership "are somehow detached not only from the masses, but also from all political reality in China."