Why Airbnb's Legal Victory Isn't the End of its Problems in New York
By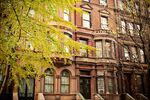 New York is important for Airbnb, so the company was pretty pumped when a fine that levied on a Manhattan man who had rented out his apartment, using the service, was overturned on Friday. In a blog post, David Hantman, the company's global public policy director, called it a "huge victory."
Airbnb saw this case as important enough to intervene on behalf of the man, Nigel Warren. But the ruling isn't going to give closure on the issue of the legality of renting out your apartment in what could be Airbnb's largest market. On Monday Liz Krueger, the author of New York State's illegal hotels law, said that the ruling was the "exception that proves the rule."
"Airbnb may have scored a PR victory with the success of this appeal, but that's all it is. The vast majority of Airbnb's business in New York City—short-term rentals of apartments in residential buildings without any permanent residents present—remains unambiguously illegal," she said in a statement.
Airbnb has faced questions about whether its business runs afoul of illegal-hotel legislation that is already on the books in several cities. From the company's perspective, Airbnb users are getting picked on, largely because the startup poses a vital threat to the hotel industry. An analysis by the blog Priceonomics showed that the median hotel price for New York was $245, while the median Airbnb apartment rental cost $180. Critics cite public safety rules and point out that tenants have often signed leases that prohibit them from renting their apartments to strangers. A law in New York makes it illegal to rent an apartment for less than 30 days if the owner is not around.
The issues that turned the Warren case around are pretty specific: The New York City Environmental Control Board reversed Warren's fine because his roommate was home during the time that he had rented out the apartment.
There are over 1,000 Airbnb listings for spaces in shared apartments in New York. The rest of the listings remain vulnerable to challenge under New York law.
Airbnb recently added a pop-up window to its site, reminding users of their obligation to obey all laws when they list apartments. Nonetheless, the company acknowledges that it will operate in muddy legal waters for some time.
"This episode highlights how complicated the New York law is, and it took far too long for Nigel to be vindicated. That is why we are continuing our work to clarify the law and ensure New Yorkers can share their homes and their city with travelers from around the world," wrote Hantman.
It seems likely that Airbnb will continue to face resistance in New York. Public officials are examining ways to take action directly against Airbnb and additional rental services such as OneFineStay and VRBO, according to a report in Crain's New York Business last month. A source told Bloomberg Businessweek that the state attorney general's office in particular was focused on finding a way to pursue complaints. The attorney general has not responded to a request for comment.
The uncertainty hasn't yet had a major impact on Airbnb's business, though winning a major victory for itself may be a bit harder than getting one of its hosts off the hook for $2,400.
Before it's here, it's on the Bloomberg Terminal.
LEARN MORE