Wall Street to Washington: 'What, Me Worry?'
By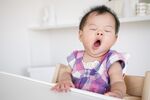 Shut down. Ship out. See if we care.
That seems to be Wall Street's response to Washington's budgetary halt, a predictable outcome that investors could well have been panicking about for months, alongside fears of a less generous Federal Reserve and the U.S. bombing Syria.
Instead, the market assumed a sense of serenity unseen in more than seven years. Volatility, as measured by the Chicago Board Options Exchange Volatility Index (or VIX) is down 9 percent year-to-date, to a level that is now 18 percent below its average since 1990, Bloomberg data show. The average daily change for the S&P 500-stock index narrowed to 0.45 percent in the third quarter, the smallest rate since the end of 2006. Compare that to the record 3.31 percent a day clocked in the final quarter of 2008, during the worst of the financial crisis.
The market recently hit all-time high, and is up by a third just since June 2012, a run that has pumped nearly $5 trillion into the capitalization of the Standard & Poor's 500. Last month marked a record $217 billion in corporate bond issuance.
"I think the risk aversion is back to near historical lows mostly because of the no-taper decision by the Fed," says Chun Wang of the Leuthold Group, referring to the Fed's decision not to slow the pace of its bond-buying program. "The market still expects a last-minute resolution of the debt ceiling and the effect of the government shutdown to be minimal." Leuthold's Risk Aversion Index is near an all-time low.
Such overwhelming calm isn't necessarily a good thing, mind you. Nearly two full years have passed since the market corrected by an otherwise-routine 10 percent. Stock trading volumes are at their lowest level in five years. Companies are warning about their quarterly earnings at the second-highest rate in 12 years. Meanwhile, margin debt is soaring. All this as the S&P 500 recently traded at a three-year-high multiple of operating earnings.
However copacetic Wall Street may be feeling about things, a protracted government shutdown would inflict real pain on the lackluster economy. Moody's Analytics' chief economist Mark Zandi calculates that a three- to four-week shutdown would shave 1.4 percentage points off growth; without a shutdown, he was predicting a 2.5 percent annualized pace of fourth-quarter growth.
"Most investors fear volatility, but we think that's backwards," says Barry Ritholtz, chief investment officer of Ritholtz Wealth Management in Manhattan. "Low volatility often is associated with complacency—whether it's the Greenspan Put of the 1990s or the Bernanke Put of the 2010s. A reliance on outside, non-fundamental factors can lull investors into taking for granted the stability that exists. On the other hand, large spikes in volatility are typically signs of market panic. We love a good panic, as the irrationality of you humans makes the things we want to buy cheaper and therefore more attractive."
Cold-eyed traders know that history has rewarded those who don't bolt the market when Washington turns off the lights. In the 17 (!) government shutdowns since 1976—this being the first in 17 years—the S&P 500 has gained, on average 11 percent, in the following 12 months.
Remember August 2011, when President Obama and Congress slugged it out over the debt ceiling, and Standard & Poor's downgraded Uncle Sam? Had you bought into all that mishigas, you'd have since pocketed a total return of nearly 50 percent.
Before it's here, it's on the Bloomberg Terminal.
LEARN MORE