How Walgreen Makes Money From Healthier Shoppers
By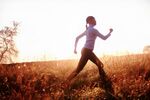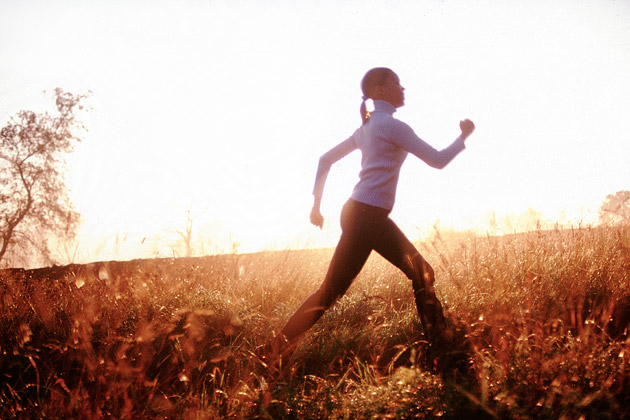 Walgreen, the biggest drug-store chain in the U.S., has been trying to make its customers healthier—at least ostensibly. It's a counter-intuitive strategy for a company that collects one in five U.S. pharmacy dollars and fills 821 million prescriptions a year to treat diabetes, high cholesterol, and a spate of other conditions that might be improved by some push-ups or prancercising.
It's also making for some healthy returns. This morning Walgreen posted an 86 percent increase in profit for the recent quarter, which it attributed in part to a new loyalty program that grants discounts to customers based on how much they exercise. Sweat equity in action! The company now has 85 million people enrolled in its loyalty program, launched about a year ago, and boasts that it is the fastest-growing such initiative in the world.
Walgreen carefully crafted the program to be stingy with the discounts. To get $5 off through Steps With Balance Rewards, a customer would have to walk 500 miles. But on any given day, participants are only allowed to log a maximum of 20 points—the equivalent of a one-mile walk. So if you walk a mile a day for almost two years, you can save $5 at the pharmacy. (Shoppers can get a $5 discount a lot faster by simply filling 10 prescriptions through a Walgreen store.)
The math isn't the important thing here; it's the message: Walgreen cares about you. The company is subtly trying to create the kind of psychological, emotional connection that marketers pine for. If it gets a person to log into its activity app every day, that person is likely to be a more loyal shopper—and more likely to buy some of Walgreen's health and wellness products, from FitBit activity trackers to Flintstones vitamins.
That's the one area where Walgreen could use help. Fewer people have been going into its stores, with traffic down almost 2 percent in the recent quarter. Those who are shopping at Walgreens are spending more: The average transaction is up 3.6 percent.
"I think what's important to us is finding the secret sauce with every customer," says Walgreen's Beth Stiller in an interview. "Making sure that we know exactly how we can incent every customer to come into our store more often and find what they need more often." Even if that means handing out small coupons just for walking to get there.