Corruption 101: MBAs Get Schooled in Battling Bribery
Francesca Di Meglio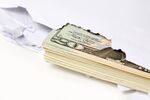 MBA students may soon have a chance to learn the ins and outs of fighting corruption.
The Principles for Responsible Management Education (PRME), a UN-sponsored initiative, unveiled an anti-corruption curriculum for MBA programs at its fifth annual summit in Bled, Slovenia, on Sept. 25.
The "toolkit" offers content that can be taught in a stand-alone course or as part of other courses. The group chose to create the material for MBA students because they will be the ones leading businesses that will have to fight corruption, says Matthias Kleinhempel, director of the Center for Governance and Transparency at Austral University's IAE Business School in Argentina and coordinator of the PRME Anti-Corruption Working Group.
Business schools all over the world have signed on to pilot the curriculum, but wider distribution will take place next fall. The group anticipates that many of the more than 500 PRME signatories—which include Babson College, Boston University's School of Management, and DePaul University's Kellstadt Graduate School of Business—will take part, says Kleinhempel. The group will continuously update the curriculum to reflect current trends and research, Kleinhempel adds.
The project is funded by the Siemens Integrity Initiative, which was organized by the engineering conglomerate as part of a 2009 agreement with the World Bank to settle charges that the company paid more than $1 billion in bribes  to win contracts. The initiative provides more than $100 million for organizations and projects that fight fraud through collective action, education, or training.
In 2014, the group plans to promote the curriculum and encourage further course development, which could be broadened to undergraduate business and liberal arts programs, says Ronald Berenbeim, the toolkit coordinator.
The anti-corruption curriculum includes case studies and further reading materials that delve into conflicts of interest, ethical dilemmas, international standards, and disclosure requirements. Available as part of the toolkit is Giving Voice to Values, an ethics curriculum devised by Mary Gentile, a Babson senior research scholar; it has been used at Duke University's Fuqua School of Business and Columbia Business School.
Babson is already putting that part of the curriculum to work. MBAs can take an elective focused on Giving Voice to Value, but the material is also injected into other parts of the education package, says Dennis Hanno, provost and senior vice president of Babson. The school also had every freshmen in the undergraduate program read Gentile's book during the summer in preparation for fall discussions.
"Ethics has not been ignored at business schools," says Hanno. "The world is more complex. It's going to take more introspection on the part of managers to make sure they're giving thought to long-term outcomes and not just profits."
Join the discussion on the Bloomberg Businessweek Business School Forum, visit us on Facebook, and follow @BWbschools on Twitter.
Before it's here, it's on the Bloomberg Terminal.
LEARN MORE