Candy Crush IPO Needs a Better Innovation Plan
Larry Popelka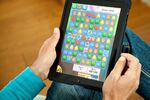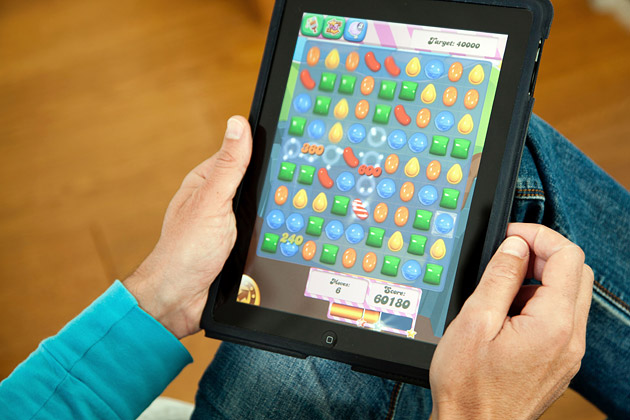 The company that makes Candy Crush—Midas Player International Holdings, also known as King.com—announced last week that it is filing for an initial public offering, which some estimate will be valued at as much as $5 billion.
The IPO valuation is based almost entirely on the strength of one product: Candy Crush, a hot new game that has attracted over 100 million Facebook users—half of which play it daily—making it the No. 1 Facebook app. While King makes additional games, daily Facebook users for all combined add up to less than half of those for Candy Crush.
The problem with King's IPO is that product life cycles in games, as in many other industries, have gotten shorter and shorter, so the value of any single hit product is limited. Successful companies can no longer stake their future on individual products.  They need to develop a capability to generate a steady stream of successful innovations, which King has not yet done.
Zynga, a rival online gaming company, was riding high in 2010 with Farmville, which had over 80 million Facebook players. After Zynga went public in 2011, Farmville tanked and today has just 5 million daily users. Since then Zynga launched a series of new product duds is now losing money. Its share price is down 75 percent from 18 months ago (and down 60 percent from its IPO price).
Most investors and managers overvalue the success of existing products and undervalue innovation capabilities. Both Zynga and King mistakenly became mesmerized by the success of their first big hit, rather than building a capability to produce repeated successes. Wall Street is also easily seduced by this hype—and in fact promotes it—as firms backing such IPOs stand to make millions.
While hit products are important and gain a lot of attention in such industries as games, fashion, and entertainment, successful companies such as Disney come out with new hits almost every year because they have built a process to successfully generate and test new concepts that consistently work.
Nike is a further great example of a company that has the right model; it continually innovates. Almost every product Nike sells today didn't exist 10 years ago. As styles have lost popularity, revenue has doubled over that time because new products and styles are outselling the old ones.
Companies in many industries are suffering from the Candy Crush syndrome, meaning they are overly focused on individual new product successes and failing to build pipelines of new innovation. As product lifecycles continue to shorten with rapidly changing consumer tastes and increased competition, more and more of these companies are struggling.
Crocs is one. Crocs had a big idea: colorful, comfortable plastic clogs that took off in 2006-2007, going from just $14 million in revenue to $847 million in three years. The company went public at the height of its success in 2006, but rather than use investor money to innovate, Croc's built dedicated retail stores to sell its one and only hit product. In late 2007, sales began to slump; Crocs' share price dropped 98 percent from October 2007 to November 2008. Now Crocs is trying to launch new items, but with limited success.
Pfizer has historically had a strong innovation program.  But in 1998 it allowed itself to be distracted by a single blockbuster product: Viagra. In its first year, Viagra generated $788 million in revenue, ultimately growing to $2 billion. Pfizer's stock price doubled as the company neglected its long-term innovation pipeline.  After Viagra's growth slowed in 2000, Pfizer suffered several years of slow revenue growth, and its share price tumbled 50 percent. The company has since rebuilt its innovation pipeline and is on the rise again, but Viagra's life cycle is ending; it is losing to Eli Lilly's Cialis as well as to generics.
In most industries, established companies have been slow to adapt to shortened product lifecycles. They are moving too slowly and are being beaten by entrepreneurs that have found ways to develop and test ideas faster and more cost-effectively.
In today's environment, it's not what you own, but what you can create that delivers shareholder value.  Are you listening, King.com?