pursuits
Breaking Down Audience Numbers for Breaking Bad's Finale
By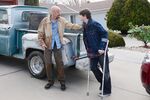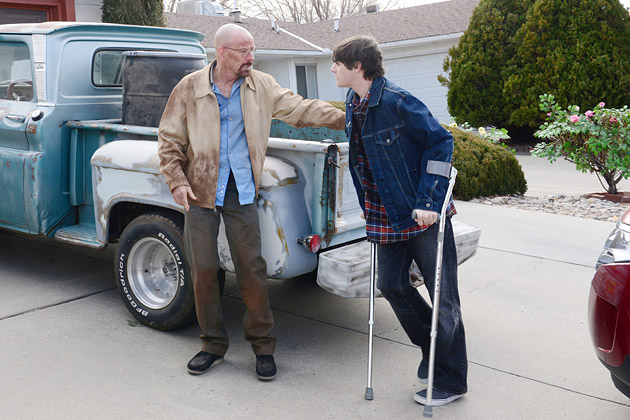 After five years, five and a half seasons, and endless comparisons to HBO's The Wire, the final episode of Breaking Bad aired on Sunday night. According to Nielsen, it was the third-highest performing cable sendoff ever, with an audience of 10.3 million viewers—an improvement of 3.7 million viewers, or 56 percent, over the show's penultimate episode. Among cable TV finales, only The Sopranos, with 11.9 million viewers, and Sex and the City, with 10.6 million, posted better numbers.
Impressive as they are, these figures are dwarfed in comparison to the good old days, when the entire country watched only a narrow range of things. "It seems unlikely that anything in today's fragmented media world will approach the all-time biggest finales like MASH in 1983 (105.9 million), Cheers in 1993 (80.4 million) and Seinfeld in 1998 (76.3 million)," observed Variety.
But today's shows seem to make up some ground with cultural chatter. Breaking Bad generated more than 5.5 million interactions on Facebook among 3 million people, plus a total of 1.24 million tweets in the U.S. Even those numbers pale in comparison to last season's finale of ABC Family's Pretty Little Liars, which generated 1.9 million tweets, and August's MTV Video Music Awards, which generated 26 million interactions among 9 million people—prompting E! Online to observe, "Walter White should've twerked").
For much of its run, Breaking Bad appeared on a trajectory similar to those of earlier critical TV darlings with smaller viewerships such as The Wire, which peaked at only 4 million viewers and attracted under a million during its final season in 2008. Breaking Bad's first four seasons usually hovered around 2 million viewers. For the fifth and final season, however, it averaged more than four times that viewership, thanks in large part to latecomers catching up through video on demand.
When Netflix released the fourth season to streaming viewers the day before Season Five premiered, 50,000 viewers are estimated to have binge-watched the 13-episode season in one day. This suggests that more viewers are catching up with the series finale as we speak—and will continue do so in the days ahead. According to Ted Sarandos, chief content officer at Netflix, the most-watched program on their streaming service two Sundays ago—while Breaking Bad was winning an Emmy for best drama—was the show's 2008 pilot episode.
This doesn't account for an additional group of rabid Breaking Bad fans: content pirates. More than half a million downloads of the finale via torrent websites were completed within 12 hours of broadcast. For a show about the criminal underworld, such a sendoff is only fitting.
Before it's here, it's on the Bloomberg Terminal.
LEARN MORE