Big Businesses Seek Marketing Wins With Small Business Contests
By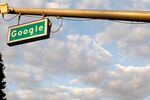 January is going to be a good month for 12 small business owners. That's when JPMorgan Chase announces the winners of its Mission Main Street contest, which will award $250,000 grants and all-expense-paid trips to Mountain View, Calif., where winners will learn about the latest developments in online marketing during a two-day visit to Google's headquarters.
The road to Mountain View opens today, when for-profit businesses that are at least two years old and have fewer than 100 full-time employees can begin applying online. That means answering five essay questions, then promoting themselves on social media. To advance, business owners must receive at least 250 votes by Nov. 15. About 70,000 small business owners applied to a similar contest sponsored by Chase and LivingSocial last year, says Donna Vieira, head of marketing and product for Chase Business Banking.
Contests abound. Tomorrow, online grocer FreshDirect is launching a contest to find the "Next Big Food Thing" from food and farming entrepreneurs, and Intuit recently advanced more than 10,000 businesses to the second round of an online contest to award one small business a 30-second TV commercial during the Super Bowl. Wells Fargo is getting ready to announce the finalists for a $5,000 prize in a business plan competition for multicultural bloggers.
For the corporate sponsors of such campaigns, the appeal is simple, says Jeremy Kagan, who teaches digital marketing at Columbia Business School. "When I teach it in class, I call it the battle of the bands contest," he says. "If you had a bar, you'd invite some bands and tell them whoever brings the most people through the doors is the best. The victory for the bar is that 500 people come and drink beer."
The model is well-suited to social media, where online campaigns can attract millions of eyeballs at relatively little cost. When Chase ran a slightly different version of the Mission Main Street program last year, 3.1 million consumers voted for small business applicants. Those people don't have to be small business owners to be potential Chase customers. "For us, it's bringing together one cohesive story," says Vieira. "It's a way to celebrate small companies and what they do for their communities, and also help them grow."
The potential to reach a wide audience makes contests a no-brainer for large brands. The question for business owners is whether taking the time to participate is worth the time and effort. "Do I need everyone in the country to know about my local barbecue joint?" says Kagan. "Or should I sponsor a free tailgate for a high school football game."
To make sure the contest is worthwhile for companies that don't win, Google is offering credits for its AdWords advertising program, and it also compiled a social media tool kit for the contest website. "It's important to recognize that the grant recipient process is only a small part of the program," says Jon Kaplan, Google's vice president in charge of U.S. sales and operations.
Competing in last year's Chase grant program had a "really huge value," says Marty Metro, chief executive officer of Los Angeles-based UsedCardboardBoxes.com, which buys and sells used moving boxes. "The essays helped us question our identity," he says, allowing the company to highlight its commitment to the environment. It didn't hurt that the company won a $250,000 grant.