Thunderbird Alumni Board Members Quit
Louis Lavelle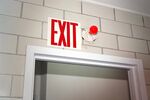 Updates number of board members who resigned in first and third paragraphs.
The fallout from the proposed partnership deal between Thunderbird School of Global Management and Laureate Education continued on Friday, with seven members of the Thunderbird Alumni Network (TAN) resigning in protest.
The latest resignations follow those of five members from the Thunderbird board of trustees, who quit to protest the controversial Laureate deal, which was designed to get the school out of a financial jam. The deal was approved by the Thunderbird board in June and awaits approval by the school's accreditors.
A copy of the resignation letter obtained by Bloomberg Businessweek is signed by seven members of the board and former TAN President Karen Longo, who was removed from both the TAN board and the Thunderbird board of trustees on Sept. 11.
In the letter, the resigning alumni board members criticized the trustees' decision to remove Longo from the boards and Thunderbird President Larry Penley's efforts to "weaken the independence" of the TAN board.
According to the letter, changes proposed by Penley would put the TAN board under his control and "gravely impair" its ability to operate. The proposal would dilute alumni representation on the TAN board by reducing the number of members and allowing half to be appointed by the trustees and the Thunderbird Global Council, an advisory board that reports to Penley and supports the Laureate deal.
Longo did not respond to a request for comment. Penley, in a statement, said the school is "disappointed" about the resignations but continues to work on an alumni leadership structure "that will improve our ability to more effectively engage our alumni." The TAN board members, he said, "elected not to participate in those discussions and have rejected new ideas that were brought forward."
The Laureate partnership, which involves the sale of the Thunderbird campus in Glendale, Ariz., to Laureate as part of a lease-back agreement, will give Thunderbird a much-needed cash infusion and allow it to expand its programs around the world. While many faculty, alumni, and others support the Laureate deal, many other alumni do not, fearing that an affiliation with a for-profit educational provider will devalue their degrees and ultimately destroy the school.
Matthew Yale, a spokesman for Laureate, did not respond to requests for comment.
Join the discussion on the Bloomberg Businessweek Business School Forum, visit us on Facebook, and follow @BWbschools on Twitter.
Before it's here, it's on the Bloomberg Terminal.
LEARN MORE