Ford's No. 2 Inches Closer to the Corner Office
by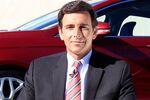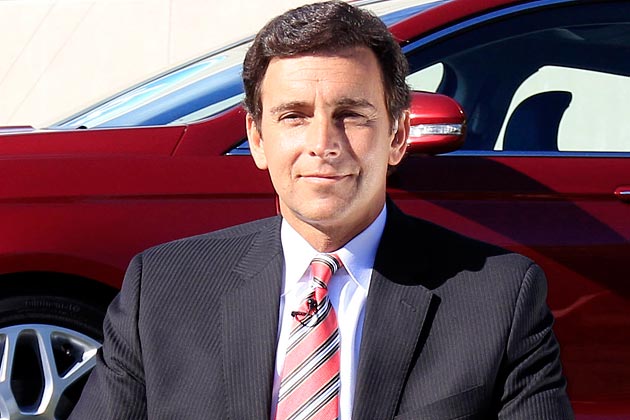 Ford Motor is tuning up Chief Operating Officer Mark Fields, possibly for the top job.
In recent weeks the auto giant has pushed Fields into a more public-facing role, according to a report in the Wall Street Journal today. That means fewer spreadsheets and more fundraising for local charities. The shift may have been designed to calm investors as reports circulate that Ford Chief Executive Officer Alan Mulally is on the shortlist for the top job at Microsoft.
If Fields is in pole position to replace Mulally, it certainly wouldn't be surprising. He's been working his way up at the Detroit company ever since he broke out of Harvard Business School in 1989. Ultimately, Fields got to his current spot through some quick maneuvering during Ford's darkest hour.
As head of North American operations, starting in 2005, Fields could have been the fall guy for some of the company's massive losses leading up to the crisis. While it kept cranking out SUVs in the face of rising gas prices and a teetering economy, Ford's North American vehicles sales slid from 3.6 million in 2004 to 1.9 million in 2009, a 47 percent decline.
Ford insiders expected Fields to get the ax when Mulally became CEO in 2006, according to the Journal. But he held on to his job and has helped Ford race back to profitability with a fleet of smaller cars and more-efficient engines in its bigger autos.
A year ago, Fields was tapped for the COO job, a position that had been vacant for years. It was clear earlier, however, that Fields was on the fast track. In 2010 he earned compensation valued at $8.8 million, second only to Mulally and Executive Chairman William Clay Ford Jr., according to SEC filings. His cash bonus that year was $1.16 million, 54 percent higher than that of Chief Financial Officer Lewis Booth. Fields made slightly more in both 2011 and 2012, with bumps in base salary for both years.
Mulally has maintained he will stay at Ford at least through next year. Meanwhile, Fields told the Journal his "sole focus" is his current job.
Before it's here, it's on the Bloomberg Terminal.
LEARN MORE