Federal Housing Administration to Take $1.7 Billion Subsidy
Clea Benson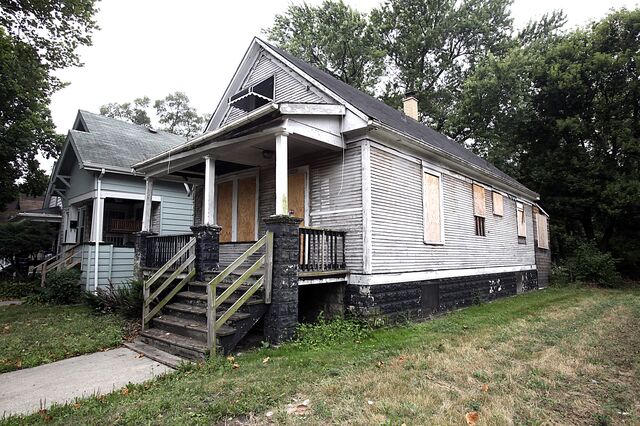 The Federal Housing Administration will take about $1.7 billion from the U.S. Treasury to shore up its insurance fund after losses on defaulted mortgages depleted reserves.
The government mortgage insurer will take the draw on Sept. 30, the last day of the fiscal year, FHA Commissioner Carol Galante said in a letter sent to Congress today. The agency has about $30 billion in liquid assets and needs more because it is required to keep enough money on hand to cover all projected future losses.
"This required mandatory appropriation is an accounting transfer and does not reflect an up-to-date view" of the insurance fund's "performance, its long-term fiscal health or its current cash position," Galante wrote in the letter. "In the next few months we expect updated data and economic forecasts to reflect what we already know to be true -- the health of the Fund has improved significantly."
Projections show the FHA won't require a subsidy in fiscal year 2014. Still, the agency's need for taxpayer funds for the first time since it was established in 1934 could give ammunition to Republicans in Congress seeking legislation to shrink its mission.
The FHA insures $1.1 trillion worth of mortgages and backs about 15 percent of U.S. loan originations for home purchases, almost quadruple the 4 percent share it had in 2007.
Bipartisan Proposal
The House Financial Services Committee passed a Republican bill in July that would largely limit FHA coverage to first-time borrowers purchasing moderately priced homes. The Senate Banking Committee in July approved a bipartisan measure that would set a floor on premiums the agency charges and require it to hold more money in reserve.
The FHA has already taken independent steps to shore up its finances. It raised the amount it charges borrowers to insure mortgages against default and tightened underwriting after an independent actuary predicted in November that the insurance fund would require a $16.3 billion subsidy.
Those changes, coupled with rising home prices, helped shrink the gap. White House budget writers predicted in April that the FHA would need about $1 billion. That amount grew to $1.7 billion because increases in interest rates and premiums led to a drop in the agency's business volume and therefore in the revenue it needed to offset losses.
Decreasing Losses
The calculations that the FHA will need a draw are based on data from December 2012 that were used to craft President Barack Obama's budget proposal and don't reflect recent home-price increases, decreasing losses on its portfolio and other changes. Using the more recent data, the FHA wouldn't need a subsidy, according to an agency analysis.
The FHA has authority to take the money without prior approval from Congress. The draw won't affect the federal debt ceiling because the money is being transferred between government accounts, not spent.
The FHA's shortfall stems largely from loans it backed from 2007 to 2009, when it expanded its book of business as private capital evaporated. Those loans alone are projected to cost the agency $70 billion.
In particular, the agency's need for funds was caused by losses on reverse mortgages. The FHA backs 90 percent of such loans, which enable homeowners age 62 or older to withdraw equity and repay it only when their homes are sold. Declining home prices have left the agency holding properties worth less than the amount borrowed.
Before it's here, it's on the Bloomberg Terminal.
LEARN MORE