Lessons in Leadership from Jamie Dimon
Sanjay Sanghoee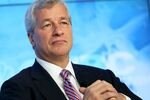 Lately it seems that the chief executive of JPMorgan Chase cannot catch a break. No sooner does one regulatory or legal problem get resolved than another one crops up. Facing investigations by at least seven regulatory agencies, Jamie Dimon is personally negotiating a possible $11 billion settlement with U.S. Attorney General Eric Holder to resolve a series of investigations tied to mortgage bonds.
It is difficult to tell how much of the bank's problems stem from its own actions and how much from regulatory overreach, but one thing is certain: Jamie Dimon's leadership has been put into serious question. Regardless of what happens with JPM, Dimon's experience should serve as a cautionary tale to CEOs at all major companies. Here are three important lesson for all corporate leaders from Dimon's experience:
Identify and Address Human Risk
In large organizations, it is nearly impossible for the CEO to be aware of what all his or her underlings are doing. The slip-ups at the bank seem to encompass nearly all divisions, including credit cards, mortgage lending, investment banking, and trading. These different divisions may ultimately report to the CEO, but for day-to-day purposes, they function as self-contained worlds with little transparency to the rest of the bank.
This "silo" structure makes it possible for risky behavior to go unnoticed for long periods of time by the head office or never be discovered at all unless something goes really wrong. To guard against this, companies should create an Internal Affairs department that evaluates each division at a granular level to ensure that all legal and ethical policies are being followed.
I am talking here about human risk. All major banks, including JPM, and most major corporations in any sector, have both compliance and risk management departments. Both these functions, however, are still susceptible to individual employee dishonesty or miscalculations—human risk. Preventing this requires a sustained effort to monitor the individual behavior and track records of traders, investment bankers, loan officers, and others on an ongoing basis. The idea for an Internal Affairs department is not to create a police state for employees but to make it more likely that those who break the rules will be discovered, thereby establishing a strong disincentive to cheat. It would also provide comfort to regulators and investors, knowing that companies themselves are proactively rooting out bad behavior.
Put Accountability on a Par With Financial Performance
Accountability should be as much a part of a company's overall performance as profit, market share, or stock price, since in the long run it can affect those very things.
Despite all the mistakes made by the bank, few heads have actually rolled, and there seems to be no real acknowledgement that those mistakes could and should have been avoided. The notable exception has been Ina Drew, who was forced to resign as the chief investment officer in the wake of trading losses. Perhaps it is because the regulators themselves have failed to single out specific employees for the violations at JPM (except for two low-level traders prosecuted in the London Whale case) that the bank has failed to take action. But internal accountability should not depend on legal culpability. By failing to hold employees accountable for their bad decisions, JPM is effectively leaving the same people free to make the same mistakes (or whole new ones) again.
A good leader not only holds employees accountable for their infractions but also penalizes them sternly, both to prevent future damage as well as to send a clear message that the company expects its people to live up to the highest standards of judgment and behavior. The motivation here, as in the idea of creating an Internal Affairs department, is not punishment but the creation of a credible deterrent.
Measure "True" Risk
Many companies, especially public ones, measure risk purely with financial metrics. In reality, risk involves many more variables than just the bottom line, including customer dissatisfaction, employee turnover, creditor pressure, bad press, legal trouble, regulatory fines, and long-term brand erosion. These factors are often missed by even the best CEOs, and the easy route—one of assessing financial benefit vs. immediate financial cost—becomes a convenient crutch for business leaders in evaluating risk.
The London Whale fiasco made a mockery of the bank's ability to manage risk and opened the door for dozens of other regulatory and legal actions against the bank, and it will ultimately cost the bank many billions more in fines and settlements, not to mention cause immense distraction and lead to a loss of public confidence in a previously revered institution.
A good CEO has to look beyond the obvious and immediate impact of risk-taking and factor in the long-term and unintended consequences, as well. Only then can a leader be confident that his company is truly managing risk.
There is still time for Dimon to fix what is broken at JPM, but to do so, he needs to pay attention to the principles of good leadership.
Before it's here, it's on the Bloomberg Terminal.
LEARN MORE