How NCIS Makes Crime Pay at CBS, Over and Over Again
by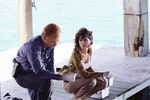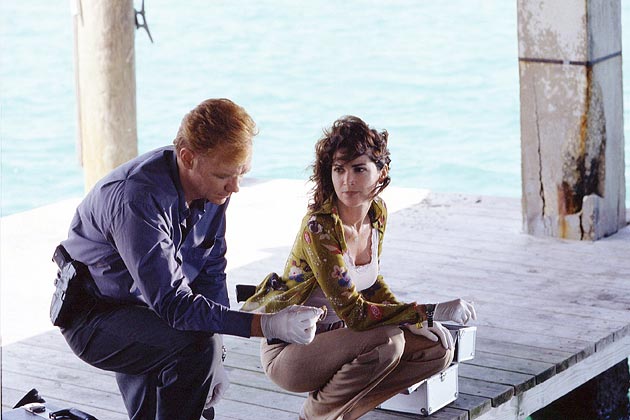 The crime procedural has paid CBS dividends for decades, dating to the days of Murder, She Wrote, whose heroine kept stumbling on a shocking rate of homicide victims near her otherwise sleepy Maine village. Thirty years later, the very same network is preparing to crank out its third incarnation of NCIS, a series about military crime sleuths, in February. Will audiences ever tire of the tidy 60-minute police narrative?
History suggests the answer is no. As the network did with a trio of CSI series—first in Las Vegas, then Miami, and finally New York—CBS is rolling out a third version of its top-rated NCIS. "New Orleans, with its rich setting of music, fun, and debauchery, is a magnet for military personnel on leave," the network said in a pitch quoted in the New York Times. "And with fun comes trouble. It is a natural backdrop for a unique, character-driven spinoff."
The original NCIS was followed by NCIS: Los Angeles four years ago—and both are technically offshoots of an earlier CBS procedural, JAG, which ran for 10 seasons. The Mark Harmon-helmed NCIS began its 11th season this week and finished last year as the most-watched series on television. It had about 16.5 million people watching each week, finishing behind only the weekly NFL Sunday night game. The L.A. offshoot ranks only slightly below the original series in viewership.
"It's one of the oldest cliches in television programming: Crime pays," says Tuna Amobi, an analyst with Standard & Poors. "CBS figured this out decades ago, and and they continue to exploit this better than anyone else."
Part of the appeal of shows like NCIS, CSI, and NBC's Law & Order franchise—which ended a 20-year run in 2010—is that each episode is a self-contained unit. The formula gives you a dramatic crime or event and its resolution, with no need to have seen prior episodes. Contrast that with an elaborate serial such as HBO's Game of Thrones, AMC's Breaking Bad, or even Grimm on NBC, with intricate narratives requiring a viewer to submit to the show's pacing and details.
"To some degree, people who watch network TV aren't sure they want to make that commitment," says Scott Pierce, president of the Television Critics Association and a critic at the Salt Lake Tribune. He calls procedurals "easy viewing. You can miss a couple of CSI episodes and then catch up to it." That's likely one reason ratings for CBS's new drama Hostages have been weak so far, Pierce says.
The crime procedural is also a cash cow because CBS can sell it in virtually every international market, Amobi says, and NCIS has been seen in about 200 countries so far. "This is a franchise that travels exceedingly well," he added. "It's really simple to understand—crime is universal, and everyone can relate to that."
Before it's here, it's on the Bloomberg Terminal.
LEARN MORE