Free-Trade Rumors Spark 'Shanghai' Stock Fever
Word of a new free-trade zone sets off a faith-based rally
Bloomberg News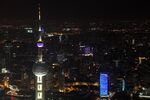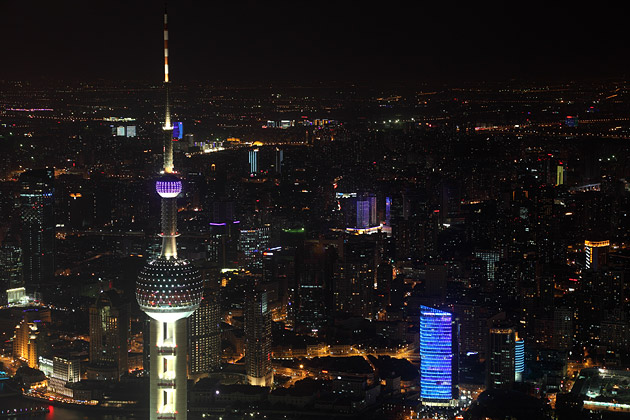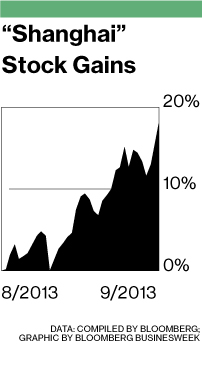 Zhang Guangdi has watched the market value of his Shanghai International Port Group shares jump 146 percent since Aug. 22, when China's commerce ministry said the government had approved a free-trade zone in Shanghai. The 67-year-old retiree says he'll probably sell the 3,140 yuan ($513) stake when the zone, part of Premier Li Keqiang's plan to liberalize yuan trading and relax government regulation, opens at the end of September. "The stock isn't cheap," Zhang says as he monitors price moves with about 50 other traders at a Shanghai Securities outlet in the city's financial district.
Investors have piled into shares of companies with "Shanghai" in their names—even those having little or nothing to do with the free-trade zone. The stocks of Shanghai Dragon, a maker of underwear and suits, and Shanghai Haibo, a taxi company, rose more than 33 percent from Aug. 22 through Sept. 23. On average, the 143 "Shanghai" stocks rose 18 percent during that time, compared with 7.5 percent for the Shanghai Composite Index, adding $45 billion in market value.
The Shanghai free-trade zone, covering 28 square kilometers of the city's Pudong district, will open for business on Sept. 29. "Priority will be given to easier investment access and greater openness in trade in services," Li said in a speech in Dalian on Sept. 11. "We have also adopted measures to facilitate foreign trade and promote a steady growth in import and export." The government hasn't published details of what the area will offer or when the policies will go into effect. "We are not recommending stocks" on the basis of links to the zone "because we are not sure what kind of benefits they will get," says Kelvin Wong, an analyst at Swiss bank Julius Baer in Hong Kong.
Shanghai Port was the biggest contributor to gains in the Shanghai Composite Index, even as the company said in a Sept. 5 statement that it can't quantify the impact of the free-trade zone on earnings. The rally lifted the market value of the company, which operates six terminals in Shanghai, to $23.4 billion, almost twice that of Dubai-based DP World, which operates more than 65 terminals on six continents. Carol Gu, a press official at the Shanghai port, declined to comment.
The coastal city's companies have rallied before on local investment developments. Tourism and transport-related shares surged in the months before Shanghai's World Expo 2010 on speculation that a flood of tourists would boost earnings. The stocks peaked two weeks before the six-month trade exhibition began. The leaders of this year's rally have already slipped from their highs. Shanghai Port has dropped 8.9 percent from its Sept. 11 high. Shanghai Pudong Development Bank has retreated 8.7 percent from its 2013 peak.
That hasn't troubled Zhu Yaomin, a 57-year-old retiree. While equities linked to the free-trade zone may face a "correction," he says, they'll probably rally for several years before large investors dump the shares. "I am not worried that these stocks have bubbles," says Zhu, puffing on a Double Happiness cigarette and wearing plastic slippers in a room reserved for investors with at least 2 million yuan of assets at a Changjiang Securities outlet in eastern Shanghai. "It's not exaggerating to say that such an investment theme can carry on for, say, three years."
Before it's here, it's on the Bloomberg Terminal.
LEARN MORE