Exchange Glitches Pile Up as BATS Halts Trading
by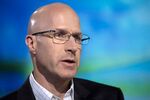 Another day, another market mess-up.
The Kansas-based stock exchange BATS Global Markets this morning announced that trading had halted on one of its two electronic trading platforms, the BATS BYX Exchange, which accounts for about 2 percent of all stock trading in the U.S. Both the New York Stock Exchange and Nasdaq were routing orders away from BATS.
This is the second time in as many months that some kind of malfunction has held up trading at BATS. On Aug. 6 the BATS BZX Exchange shut down for almost an hour because of technical glitches. These glitches pale in comparison with BATS's most infamous tech flub, in March 2012, when a computer error forced the exchange to cancel its own public offering.
The BATS trading halt comes about a month after Nasdaq shut down for three hours when a piece of software responsible for distributing the public data feed crashed. That was the 24th exchange glitch to hit global exchanges in the last 18 months, according to a recent report by Standard & Poor's. Two weeks ago exchange executives were summoned to the U.S. Securities Exchange Commission by Chairman Mary Jo White to account for all the screw-ups.
As of last night, executives at NYSE Euronext and Nasdaq were weighing a plan to join forces to add some redundancy to the public feed they're both responsible for operating. Critics contend that as both exchanges have built up their own proprietary feeds to sell to high-frequency traders, they've neglected the core utility of the public feed they're mandated by Congress to run.
Before it's here, it's on the Bloomberg Terminal.
LEARN MORE