Declara Co-Founder Ramona Pierson's Comeback Odyssey
The remarkable comeback of Declara's co-founder
By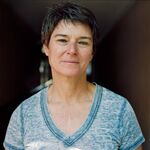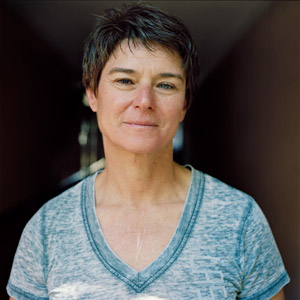 As a 22-year-old marine, Ramona Pierson spent most days stuck in an office at the El Toro air station near Irvine, Calif. She excelled at math and was doing top-secret work, coming up with algorithms to aid fighter attack squadrons. Pierson enjoyed the covert puzzling. She was also an exercise addict: After clocking out each day, she would head off for a 13-mile run. Her male counterparts were impressed enough with the workout regime to nominate her the fittest person on the base.
At about 4 p.m. on a weekday in April 1984, Pierson finished her work, went home, leashed her dog, Chips, and set off on her usual run through a suburban neighborhood. She stopped at an intersection, bouncing in place as she waited for the light to change. As she started across the street, a drunk driver ran the red. Chips got hit first and died instantly. The car plowed into Pierson and then ran her over as the driver kept going. Both of Pierson's legs were crushed; her throat and chest were ripped open, exposing her heart. Her aorta sprayed blood, and she sputtered as she tried to breathe. Just before everything went black, Pierson says, she felt "my life's blood emptying out of my neck and my mouth."
Passersby saved her life. One massaged her heart to keep it beating; another used pens to open her windpipe and vent her collapsed lung so she could breathe. The crude handiwork kept Pierson alive long enough to get her to a hospital.
She spent the next 18 months in a coma, being fed through a hole in her chest. Then one day, to her doctors' surprise, she woke up. Weighing 64 pounds, she was bald, with a cubist face, metal bones, and a body covered in scars. And she was blind. The one part of her that wasn't ruined was her mathematical mind.
 
 
As a kid growing up in Waco, Tex., and Southern California, Pierson discovered she could do math in her head. Rather than pulling out pencil and paper, she'd use techniques akin to meditation and visualization to process equations. In high school in Huntington Beach, Calif., she was a standout athlete (field hockey) determined to get a free ride to college. Plan B was an academic scholarship. After flying through high school, Pierson enrolled at the University of California at Berkeley at age 16. She didn't get the scholarships, though, and had to pay for school on her own. Her goal was to become a cardiologist.
At Berkeley she scored so well on a standardized test that her results were flagged by on-campus military recruiters. "The Marines showed up at my dorm room," says Pierson. They found a savant who could barely afford to eat and offered to pay for her two remaining years of college in exchange for enlisting. Pierson took the deal. In 1980, at 18, she joined the Corps and was soon writing algorithms to help calculate the position of Russia's nuclear silos and guide F-18 fighter missions. Four years later, she entered that Irvine intersection at just the wrong time.
The blindness was terrifying. But it also forced Pierson to expand her ability to solve puzzles in her mind. As she listened to her doctors and other people, she began to "see" them as what she calls "glow globs," patterns of light with different properties. Then she recognized patterns within descriptions others gave her—such as how items were arranged in a grocery store or how the figures on a spreadsheet interconnected. "I learned to create a cognitive map of the world, sort of like The Matrix," she says. "I see the world in my head."
On Sept. 26, Pierson, now 50, unveiled a technology company called Declara. The year-old startup, based in Palo Alto, has essentially built a software simulation of Pierson's mind. It's a type of social network that links everyone in a company or an organization. With the help of algorithms developed by Pierson and others, including top engineers from Google and Microsoft, Declara's system learns how people interact, what types of questions they're looking to answer, and who can best answer them. The company has raised more than $5 million in funding from investors, including Peter Thiel, the billionaire who first backed Facebook.
A flurry of business-oriented social networks have appeared in recent years with a similar pitch. Microsoft, for example, spent $1.2 billion last year to acquire Yammer, which lets companies create private networks among their employees through an interface that looks almost exactly like Facebook. Box, Dropbox, and Jive Software are among the dozens of other companies that have received billions of dollars in funding to become the "collaboration platform" of choice for modern companies.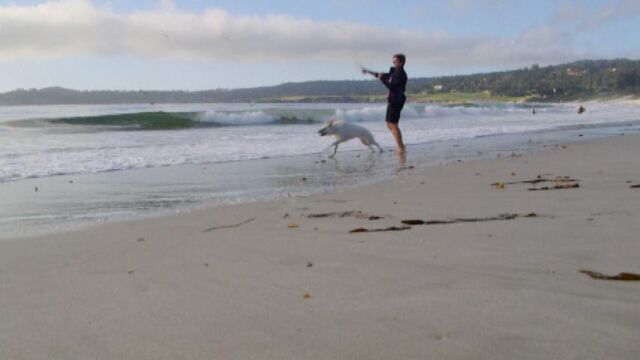 Declara does something different, say Pierson and Nelson González, the startup's co-founder. Declara's software flags people who seem to excel at certain tasks. Someone at a biotech company, for example, might want to know which enzymes seem promising for curing a particular disease. Declara will scour the company's social network to identify the people others turn to most for information about that disease and who have the most up-to-date research at hand. Pierson and González describe Declara as a kind of automated consulting firm—except that, where the fees from a McKinsey or Bain can run into the millions, Declara charges $15 per employee per year. "We're flipping the equation so that people can become their own consultants," says González, who used to work as a consultant at Booz Allen Hamilton. "And we help people keep on learning, instead of leaving them with little more than a pretty-looking PowerPoint deck."
 
 
Pierson and her longtime partner, Debra Chrapaty, a technology executive, live in Menlo Park. Whenever possible, though, they head south to Carmel Valley, where they have a spread so implausibly perfect it could be the set for a Cialis commercial. There's a hot tub nestled among some trees and a pair of lounge chairs that look upon the rolling hills and rambling estates where Clint Eastwood and Arnold Schwarzenegger live. The house is part Mediterranean villa and part art museum. A George Rodrigue Blue Dog painting dominates the airy, tiled living room, and a John Lennon original drawing hangs in the hallway.
Although Pierson prefers not to talk about the accident, she's not shy about it when asked. During an interview in her kitchen, she walks over to a storage cabinet and takes out a few plastic bags. Some are filled with horrifically long screws that once held parts of her limbs together; others contain gruesome photos of her many operations. There's a black-and-silver contraption that a doctor once bolted to the outside of her leg. "They left a piece of a saw in my leg for a few years," Pierson says. "I was walking up a hill when the stupid thing snapped. The bone had become necrotic."
In the 18 months following the accident, Pierson went from a trauma hospital to a series of VA hospitals and then National Jewish Health in Denver. None of her doctors expected her to live, and she'd been only minimally put back together. She didn't have a nose so much as an aerated mass of flesh. She'd become a "gomer," an unpleasant medical profession acronym for a hopeless case: Get out of my emergency room. When Pierson, then 24, finally awoke from the coma, she couldn't begin to take care of herself, so in the fall of 1986 the doctors decided to send her to a home for senior citizens in the small ski country town of Kremmling, Colo.
The seniors took Pierson on as a pet project. They taught her how to speak, cook, and get dressed—with results that veered between hilarious and near disastrous. For lunch one day, the men decided to educate the still-blind Pierson in the art of barbecuing. They left her alone for a few minutes only to return and find that she'd sprayed lighter fluid around the yard and singed the grass. The women, meanwhile, put Pierson in floral gowns and gave her perms and other hairstyles befitting an 80-year-old. "It was bittersweet," she says. "They were declining every day, and I was getting better because of them."
She had few visitors. Pierson's friends from before the accident had moved on and likely had no idea where she was. Her father, an electromechanical engineer, died of a heart attack when she was 12. Her mother, a lawyer, would sometimes run away for periods of time and "struggled with alcohol and other things and could not be a parent," Pierson says. Her two brothers had their own challenges. They fell in with the wrong crowds and bounced around, living on other people's couches. Her sister got married at 18 "to a husband that beat the crap out of her," says Pierson, and the two no longer talked.
Without any close family or friends, Pierson lacked a confidante who could help her face up to hard questions, such as, "What do I look like?" Pierson never asked anyone about her appearance directly; she didn't need to. "I was in a grocery store with one of the ladies, and I hear this kid ask his mom, 'What happened to her?' When the mom replied, 'Shhh,' I knew I must look really f-‍-‍-‍-‍- up."
Over time, and more than 100 surgeries, Pierson's body improved. She had procedures to fix her eye socket, nose, and teeth. "One of my doctors did Wilt Chamberlain's nose," Pierson says. "My face seemed to come together well. Part of my butt is in my face." Her skills improved, too, and she realized it was time to try and leave the home. "I just kept moving forward," she says.
 
 
We've all met people who seem to make more of their years than the rest of us. They become experts at whatever they try and collect friends wherever they go. Driven, in part, by a maniacal fear that she had fallen behind the world, Pierson became one of those people.
The hallways of her house tell many of Pierson's stories, reflect her many tribes. Photos show her exploits as a blind rock climber and cross-country skier. At the end of one walkway are several framed newspaper clippings covering the year she spent tandem-bike racing through Russia to qualify for the Paralympics. While popping handfuls of pills a day to deal with the pain, she set some records, then joined a regular, i.e., not disabled, USA Cycling masters team, grabbed a silver at the National Championships, and was named cyclist of the year in 1995. "I never thought I'd be living that long, so I figured, 'I am going to wear this s-‍-‍- out,' " she says.
The people goading Pierson into many of these adventures were the young friends she made at school during her recovery. After leaving the senior citizens' home in 1989, she enrolled in a community college, hoping to figure out if she could handle going back to class. She could. Then, with the help of a guide dog, she spent two years studying psychology at Fort Lewis College in Colorado. Following her undergraduate work, she got a master's degree in education from the University of San Francisco, a Ph.D. in neuroscience from Stanford University and Palo Alto University, and attended the Danforth educational leadership program at the University of Washington.
During all this, Pierson still felt like a collection of component pieces. Her legs were different lengths. They ached. Various bits and pieces between her heart and throat needed tending. She volunteered for all the riskiest procedures—the latest and greatest in cadaver bones, cow ligaments, and carbon fiber—in her resolve to get somewhere near normal. "A lot of this stuff failed, but they would move my life forward incrementally in a way," she says. "Some of the surgeries were great, and I would really take off after them." After 11 years of being blind, Pierson regained the sight in her left eye in 1995 through another radical operation.
Determined to help people suffering from her own level of trauma, Pierson worked for the military during the first Gulf War. The U.S. Army discovered that desert sand was destroying not only planes but also MRI machines. Soldiers would get shot in the head, and the doctors trying to operate on them would have to work off grainy images caused by malfunctioning equipment. Pierson solved the problem by developing a series of algorithms that sharpened the images. In 1997 she went to work at a brain research center in Palo Alto, again to aid soldiers coming back from the Middle East.
That job set Pierson's life on a new course. She decided to team with the Department of Veterans Affairs and study how well returning soldiers learned skills and remembered things. Pierson wanted to develop a solid means of assessing the soldiers and turned to local educators to see how vets measured up against their students. "I was shocked to walk into these classrooms and see that they were so antiquated and similar to what our grandparents and parents would have experienced," Pierson says. She had expected to find systems that kept track of how students performed over time and responded to different teachers and materials. Instead, she found a black hole. "I saw this as a data problem," she says. Pierson got her teaching certificate and won a fellowship funded by the Bill & Melinda Gates Foundation to begin building data collection and analysis systems for Seattle's public schools.
From about 2003 to 2007, Pierson developed software called The Source and served in a variety of roles, including chief technology officer, within Seattle's public school system. Using The Source, parents could log on to a secure website and check their kids' performance, seeing not just grades but test scores, attendance records, and notes from teachers. The technology grew into a massive database that helped illuminate patterns in performance of both the students and the teachers, and it connected to repositories for new learning material such as videos, podcasts, and blogs. The Source remains in use today.
As the performance of Seattle's students improved, Pierson wondered if she could take the data-driven approach and turn it into a business. She formed SynapticMash, an educational startup. Three years later the British interactive learning company Promethean World acquired SynapticMash for $10 million. "All of this data was being left behind when teachers would scribble notes and put them in a binder or the students left their papers in folders," Pierson says. "The end grade would be recorded, but not the process of how people were learning. We tried to digitize that and fix it." Pierson went on to become the chief science officer and head of policy at Promethean, until she left last year to start Declara.
 
 
The Declara office is in an industrial part of Palo Alto, not far from an electric motor supplier and a robot manufacturer. It's a single large, high-ceilinged room with a dozen or so desks. Pierson sits at the back of the room with Dave Matthews Band music playing and her dog, Tanqueray, sprawled on a red beanbag.
Pierson looks more normal than you might imagine. She wears her reddish-brown hair on the shorter side, parted to the left. Other than a noticeable scar on her lip, her face is surprisingly unmarred. Her nose was rebuilt with a plastic prosthesis where cartilage used to be; the only way you'd notice she's had work done is if you compare the new nose to the old one in pictures. She often wears Bono-style glasses with yellow lenses to protect her left eye. Chrapaty teases Pierson about her bushy eyebrows. ("We did a DNA test, and it came back saying she's got a lot of Neanderthal genes.") And her voice sometimes gets hoarse—her throat muscles tire easily. A crosshatched pattern of scars on her chest is visible when she wears a V-neck, and the scars on her knees and feet look like rivers with many tributaries. Pierson has the broad shoulders and build of the athlete she became again. She's a hugger, too.
The Declara team is a mix of engineers and designers who've spent the past year working in relative secrecy with governments and companies to refine the startup's technology. Chrapaty, who's worked at Cisco and Microsoft, is about to join the company. Pierson says large banks and biotech companies such as Genentech have signed on as customers. The agreements she talks most freely about, though, are with the Australian and Mexican governments.
In Australia, which has recently moved to have a single nationwide public school curriculum, educators from Sydney to Perth have digital access to the same lesson plans, tests, and all other classroom materials. Thousands of the country's teachers have been given early access to a private network built by Declara called the Scootle Community. It's a social network that will eventually link all 280,000 teachers in Australia and allow them to form groups around topics. "In one week, we saw about 50 groups set up, and the discussions amazed us," says Susan Mann, the chief executive officer of Education Services Australia, a nonprofit owned by the Australian education system. "They were all about developing curriculum, teaching new technologies, working with disadvantaged students—and on this very serious, professional level." Using Declara, teachers can pull up graphical displays that show hot topics among their colleagues, click on something like "8th grade math" and find tests and videos that other teachers have recommended, and, most important, reach out directly to their peers all over the country. "It's like having a huge staff room," says Mann. "People are getting answers to things that the other teachers in their school didn't know."
Declara's technology watches all these interactions. It learns whom people tend to turn to for, say, complex physics questions, and which teachers seem to produce high test scores quarter after quarter. The software can search and catalog all the digital material collected during the past 15 years by the Australian school system. So, if you need to find advice on teaching gifted children, you type "gifted children" in a search box, and up pops all the available documents on the subject, along with some guesses about the experts in the area you might want to contact.
Declara makes it possible for these organizations and companies to operate in two modes—private and public. The Australian teachers, for example, can keep chats within their own network to themselves but also have an open area where companies with interesting technology or specialists in certain fields can participate. Pierson describes this as a kind of permeable membrane. "There are countries in Latin America and the Middle East that are industrializing and improving their judicial systems and moving into spaces they have never been before," Pierson says. "They need to seek experts among themselves and outsiders."
It's on this last point that Declara can challenge the big consulting firms, she says. The software studies interactions on Twitter, can see which people have frequently cited academic papers, and, with permission, scans chat sessions for verbal clues about people who know what they're talking about. (Companies such as IBM have released similar software for finding internal experts.) "In Australia, there is no McKinsey team or Harvard school telling the teachers how to develop the world's most innovative curriculum," says co-founder González. "They're doing it themselves by learning from their peers."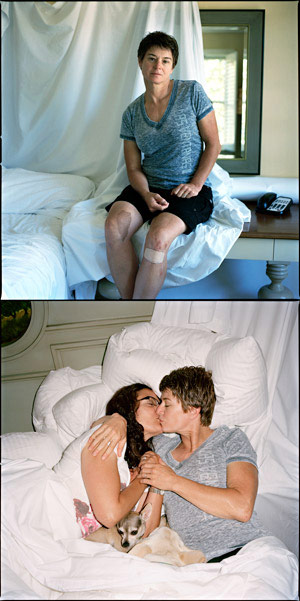 When Pierson turned 50 last December, she and Chrapaty threw a three-day-long celebration in Carmel Valley. The couple had been through a lot, including a series of bungled leg surgeries that left Pierson near death once again. "The doctors gave me an infected bone implant," Pierson says, adding that she's never sued. "They had to cut that out of me and start again. Debra and I almost broke up. She didn't really sign up for all this." By the time her birthday rolled around, Pierson was as healthy as she'd been in years, and it was time to party.
On the last day of the event, everyone gathered in a banquet room at the Carmel Valley Lodge, down the hill from the house. Pierson has picked up friends all over the world, and here they were spending hours chatting and reminiscing together. One of the more memorable moments came as Pierson gave a bear hug to Naomi Hoops, an octogenarian former school custodian who got to know Pierson at the community college in Colorado. "I thought she was going to squeeze the life out of me," Hoops says. "She is that same old Ramona I first met."
Another attendee that evening was Stan Chervin, a screenwriter working on a movie about Pierson. "People who dismiss It's a Wonderful Life as being too hokey should have been in that room," he says. "Person after person stood up and said, 'This is how Ramona Pierson changed my life.' The cliché is the triumph of the human spirit over adversity. Well, it ain't a cliché with Ramona."