What's Not Hot This Holiday Season? J.C. Penney
by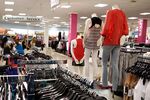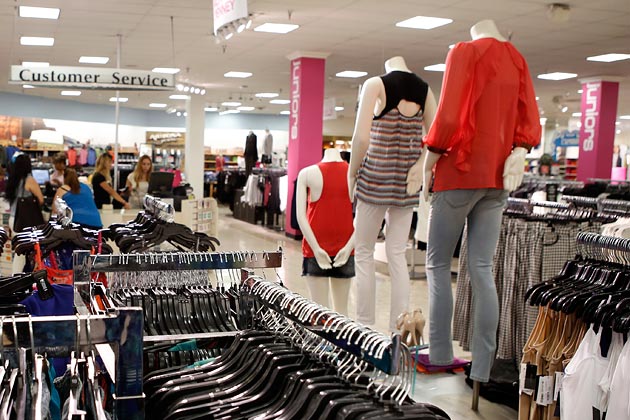 Goldman Sachs is pitching a new investment idea to clients this week: Bet on J.C. Penney going under.
In a new research note, the investment bank suggested that clients buy credit-default swaps tied to the struggling retailer, financial instruments that act like insurance on bonds and pay out when a company defaults. Not surprisingly, prices for those swaps spiked this morning while shares of J.C. Penney headed in the opposite direction.
Penney shoppers are older and less affluent than the company lets on, and Goldman sees the struggling retailer burning through cash and grappling with disappointment from its recently overhauled home-goods department.
There's little reason to suspect things will improve for J.C. Penney during the crucial holiday season. Goldman, for one, expects a poor showing, and even retailers that aren't hemorrhaging money are facing the prospect of lean times in November and December. Holiday hiring this year by U.S. retailers is expected to fall almost 7 percent compared with last year, according to labor consultant Challenger, Gray & Christmas.
While Goldman analysts called it "premature" to handicap a J.C. Penney bankruptcy at this point, the report gave a full breakdown of who would get what if the company filed for protection from creditors. They also noted that J.C. Penney has a number of ways to put off insolvency. It is working to borrow yet another slug of money in the coming months, and the company could sell its tire and battery business and offload some of its real estate, including about 240 acres of vacant land around its headquarters in Plano, Tex.
Before it's here, it's on the Bloomberg Terminal.
LEARN MORE