What Sheryl Sandberg Doesn't Get About the Gender Gap
By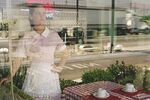 For American women, is it enough to Lean In? The question is posed in a column by Eduardo Porter in the New York Times, referring to Facebook Chief Operating Officer Sheryl Sandberg's bestselling women's empowerment manual. In the book, Sandberg lays out prescriptions women should follow to try to improve their chances of making it to the top in corporate America, even as they juggle their family demands. Sandberg's message could be summarized as: You can "have it all" if you're willing to practically kill yourself.
Unfortunately, distressing new data suggest that the challenge of improving the numbers of women at all levels of the corporate world are far more intractable than Sandberg's book suggests.
From Porter's piece:
"Ms. Sandberg, the chief operating officer of Facebook and one of the richest women in America, ran into a wall of criticism for playing down the institutional constraints that make it so difficult for most women to advance their careers while having a rich family life, from impossible school schedules to inflexible business hours.
Even though Ms. Sandberg's prescriptions may appear irrelevant to middle-class mothers who cannot afford an army of nannies, her call to action drew attention to a puzzle that affects women outside the set of potential candidates to lead a Fortune 500 company: how did women get stuck?"
Female participation in the workforce has declined: Only 69.5 percent of women aged 25-54 are working, compared to 82.5 percent of men, Porter says. Meanwhile, the gap between what men and women are paid for the same work has stopped shrinking, and it now hovers around 20 percent. On Sept. 18, the Institute for Women's Policy Research corroborated this view with an analysis of 2012 Census figures: "If the five-decade trend is projected forward, it will take almost another five decades—until 2058—for women to reach pay equity," said Heidi Hartmann, IWPR's president. "The majority of today's working women will be well past the ends of their working lives." This is in spite of the fact that women are now earning more college degrees than their male counterparts.
The theory that men were being wiped out economically—and women were ascendant—gained some traction as job losses in the aftermath of the 2008 financial crisis fell heavily on men in blue-collar fields. That view has fallen out of favor as people have looked closer at where women have gained at men's expense. It turns out, Bloomberg News reports, that most of the job gains women have seen since the crisis have been in low paid, traditionally female-dominated areas such as waitresses, home health-care aides, food preparation, and housecleaning. According to a study by the National Women's Law Center, says Bloomberg, "About 60 percent of the increase in employment for women from 2009 to 2012 was in jobs that pay less than $10.10 an hour, compared with 20 percent for men."
Before it's here, it's on the Bloomberg Terminal.
LEARN MORE