Pursuing Your Passion on the MBA Job Front
Roxanne Hori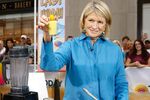 Last week I had the opportunity to meet with a few current and prospective students before classes began. The conversations were around summer internship experiences and the type of work each person thought they should pursue.
These are always interesting conversations at the start of the school year. When you enter business school you have a sense of what you hope to be doing upon graduation.  But once you walk through the door as an MBA student, you are confronted with opportunities you had not considered before. It can be overwhelming.
I recently read something posted by Martha Stewart on LinkedIn that touches on doing what you are most passionate about. Like Martha Stewart, I believe that you can do anything you choose to do. For Stewart, it was a focus on home and food, but she came to that after spending many successful years in financial services.
In the end, her greatest success came from following her passion. I would encourage all incoming students, confronted with an unimagined number of possibilities, to consider her example. Like Stewart, you may take a less direct path to get to your passion. That's okay. Remember, this is one of many steps you'll take in evolving your career.
It's important to note that following your passion is not an entirely romantic endeavor. To successfully realize your passion as a career, it is vital to have a clear vision and rationale for this pursuit, as well as a realistic understanding of its viability. I have seen people pursue their passion as a career, obviously with mixed results. I am a believer that you never know until you explore. These early weeks in your MBA program are a time for exploration.
Part of that exploration involves talking with your classmates, the faculty, and most important, the coaches in your career center. And if you haven't already, conduct a thorough and honest self-assessment.
Your passion and self-knowledge can serve as a map and compass on this journey. Like uncharted paths, you will discover career opportunities you never knew existed, but you can only conceivably travel a select few. Invest early in yourself. The more focused you are the less likely it is that you'll feel lost.
Join the discussion on the Bloomberg Businessweek Business School Forum, visit us on Facebook, and follow @BWbschools on Twitter.
Before it's here, it's on the Bloomberg Terminal.
LEARN MORE