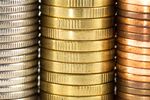 President Obama says that when the new health insurance purchasing exchanges open on Oct. 1, "You're going to be able to purchase high-quality health insurance for less than the cost of your cell phone bill." That raises two questions: Is your health worth more or less than your cell phone? And are the new policies really that affordable?
The answer to the first question is: Yes, folks, You should be willing to pay more for health insurance than your mobile phone—however wonderful its apps may be.
The answer to the second question is murkier. How much you pay for insurance will depend on where you live, what kind of policy you choose, how old you are, whether you smoke, how many family members you have, and how much you earn. Subsidies shrink as incomes rise and phase out entirely when incomes reach $45,960 for an individual or $94,200 for a family of four.
Obama, who appeared in New York with former President Bill Clinton on Wednesday, was referring to the cost for a 27-year-old single woman in many states with his comparison to a cell phone bill. Bloomberg News notes that the average cost to unsubsidized individuals such as the hypothetical twentysomething is "a price that Republican opponents may target as out-of-reach for many Americans who don't qualify for U.S. subsidies."
Even more important than what the GOP thinks is whether uninsured Americans decide to sign up and join the risk pool. Obamacare's silver plans cover 70 percent of projected medical expenses, and the administration says the the second-cheapest silver plan for an individual averages $328 a month nationwide.
The U.S. Department of Health and Human Services issued premium data today for 36 states in which the federal government is running, or helping to run, the purchasing exchanges. It said premiums nationwide will be around 16 percent lower than originally estimated by the Congressional Budget Office. The government chose to focus on the cheapest plans, but those aren't always the right choice. Consumer advocates say the list of covered drugs and the doctors and hospitals available in a health plan are important considerations as well.
For more prices, read the full government report here.
Before it's here, it's on the Bloomberg Terminal.
LEARN MORE