Read This: Autumn 2013
by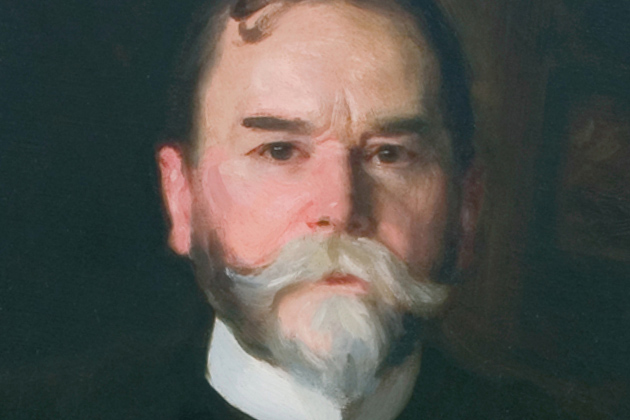 William Jennings Bryan, he wrote, roved the country "begging for the Presidency, as a tramp might beg for a pie. … He only makes one speech—but he makes it twice a day. … He simply reiterates the unquestioned truths that every man who has a clean shirt is a thief and ought to be hanged; that there is no goodness and wisdom except among the illiterate and criminal classes."
—John Hay, as quoted by Mike Pride, "John Hay Biography a Worthy Story of a Worthy Man," Concord Monitor, June 23, 2013.
Spend the shank end of summer with Atkinson's tribute to all who served and suffered.
—George F. Will, "Rick Atkinson's Unsparing History of World War II," Washington Post, August 30, 2013.
The legacy of tolerance from the Dutch colony in Manhattan would be extended, as he writes, "into the very heart of the continent, crossroads settlements transformed into cities, lights winking on in the dusk of the endless landscape, each with its cluster of founding ethnic groups: Toledo, Cleveland, Detroit, Buffalo, Milwaukee, Chicago, Green Bay"—deep into the dark fields of the Republic, indeed.
—Kevin Baker, "They Took Manhattan," New York Times, April 4, 2004.
My book of the summer is long, for John Hay served a long public life.
In the recent movie Lincoln, there is a point where the president wanders into the room of his sleeping secretaries. He speaks with a young, very young, red-headed John Hay.
John Taliaferro has written a masterpiece that succeeds where history succeeds best. Yes, there is Lincoln, and yes, Roosevelt. What is wonderful are the years between, the publishing "industry" of the elites, a filthy-rich Cleveland, and, most surprising, Taliaferro's resurrection of William McKinley.
I can't say enough about All the Great Prizes. Lafayette Square, north of where Hay slept in the Lincoln White House, will never be the same.
You will never be the same after reading the final volume of Rick Atkinson's history of World War II. Words fail me; they did not George Will. Read his terse review here.
I can read in the vicinity of 30 pages of Guns at Last Light before the 2013 heart breaks. This is must reading for those whose parents drift into history. For those younger, my guess is Atkinson's three volumes will await a careful read, in 2044.
From the archives: The United Nations is in town. That is not new. They were out in force in, say, 1652. Russell Shorto's The Island at the Center of the World is thicker, denser than its 384 pages, and rewarding. It should be issued to any-and-all entering at JFK.
Discuss.
Before it's here, it's on the Bloomberg Terminal.
LEARN MORE