Grueling Hours on the Job: Stressful, Dangerous, Useless
by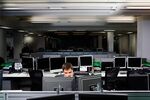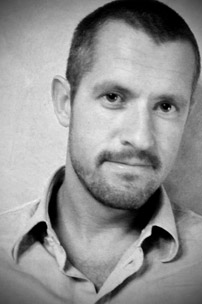 A guest post from Matt Symonds, chief editor of MBA50.com, a website dedicated to the world's outstanding business schools. He is also director of Fortuna Admissions and co-author of ABC of Getting the MBA Admissions Edge.
Despite all the talk about work-life balance in the modern business environment, there's still plenty of evidence of long hours and presenteeism in many of the careers popular with MBAs. The tragic death of intern Moritz Erhardt at Bank of America in August—which followed 72 consecutive hours of work according to unconfirmed reports—appears to be just one extreme example of the pressures that sectors such as investment banking and strategy consultancy can impose, particularly at the entry level.
And this sort of "hothouse" environment is also all too common at major business schools, where students can routinely work into the early hours to complete assignments.
But is this sort of gung-ho approach really necessary? Or could it actually be counterproductive both on campus and in the workplace?
According to Vicki Culpin, the dean of faculty and director of research at the Ashridge Business School in the U.K., it's not just a question of whether pulling an all-nighter, for example, is good or bad in itself, it's about the context. She argues that it may not actually be stressful or excessively debilitating if you choose to do it and are motivated to do it. But if you are forced into the decision, the exact opposite might be the case.
Sleep is also critical for memory consolidation—the brain's method of transferring new information to our long-term memory. Something to consider if you want to get full value from your MBA tuition fees.
The real problem about MBA students taking on long hours, however, may not lie in the effect it has on those individuals, but rather on the teams or even organizations they end up running later on. Research shows they sometimes go on to impose similarly grueling work hours on those they oversee later in their careers.
People are at their most effective when their work schedule suits their metabolism, according to Culpin's research. But in organizations where a macho, "all hours" culture is adopted by the leadership, stress and fatigue can lead to poor decision-making, irritability, lack of objectivity, a drop in creativity—in short, poor, possibly even dangerous, performance.
And it's quite possible that red-eye work patterns may actually be a pointless affectation rather than the route to competitive advantage.
Culpin is fond of recounting a case study to her students about a major multinational that had to put a team of Swedish and Japanese employees together to handle a particular project. Despite all being part of the same company, the two nationalities stuck doggedly to their local working approaches so that the Japanese consistently put in twice the hours of their Scandinavian counterparts. Yet at the end of the project, the head of the Japanese contingent grudgingly admitted that long hours had made no real difference. Both parties had produced the same results.
So perhaps the next time someone suggests you are a "nine-to-fiver," don't take it as an insult. Take it as a compliment.
Join the discussion on the Bloomberg Businessweek Business School Forum, visit us on Facebook, and follow @BWbschools on Twitter.
Before it's here, it's on the Bloomberg Terminal.
LEARN MORE