Using an iPhone to Bet on Football? There's a Law-Abiding App for That
By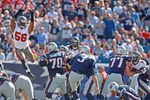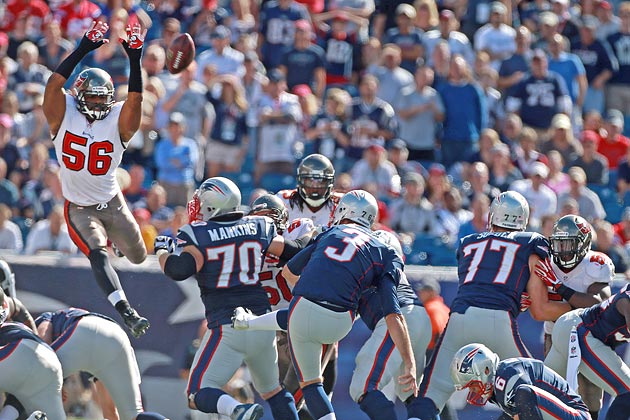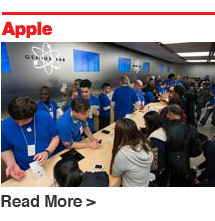 Bookies can't make iPhone apps to take bets, but one application that has quietly shown up inApple's App Store in time for football season gets pretty close. SideDraft allows users to risk real money playing daily fantasy football games. Winners are determined by the performance of individual players during a single day, rather than a full season.
This isn't the first time a developer has used an app to let people wager. Juniper Research has said it expects people to place $100 billion in bets annually on mobile devices by 2017, up from about $20 billion in 2011. Tom Neumayr, an Apple spokesman, says the company allows gambling apps as long as they adhere to local laws.
Nascent experiments in Nevada and New Jersey notwithstanding, online gambling is illegal in the U.S. But daily fantasy sports occupy an unusual spot in the legal landscape. The Unlawful Internet Gambling Enforcement Act of 2006 made it legal to play fantasy sports for money if the contests were games of skill in which the winners weren't determined by the outcome of a single game or the performance of a single player. So while some jurisdictions inch towards legalized online betting, daily fantasy is already there.
The companies that run the games hate to admit it, but the activity sure feels a lot like classic sports betting. Gamblers get to decide which athletes are in for a big night, put down some money, watch a few games, and collect their winnings (or moan about their bad luck) a few hours later.
These one-day contests have quickly exploded within the world of fantasy sports. Daily Fantasy and other similar contests are now responsible for $492 million in annual spending of the total $1.6 billion spent on all fantasy formats, according to a study commissioned by the Fantasy Sports Trade Association. The largest site, FanDuel, raised $11 million from Comcast's venture capital operation earlier this year. While Major League Baseball and the National Hockey League have expressed concern about the activities, they've not done anything to stop them.
Daily fantasy companies have shied away from submitting apps to Apple or Android, even though they would open up huge markets. Instead, they point users towards mobile websites. Blue Ox, the company that developed SideDraft, would probably have gone the same way, but the company's founder, Jon Goldstein, said he met an Apple employee at a conference earlier this year who helped him through the process. (Apple's spokesman said he was not familiar with SideDraft.)
SideDraft facilitates one-on-one games, in which each player puts up a set amount and the winner takes all, minus 10 percent that goes to Blue Ox. In gambling parlance, this is known as "the rake," although Goldstein prefers the term "technology service fee." The app was rejected the first time through, he says, but was eventually approved for the App Store by Apple.
The description of SideDraft in the App Store belies a certain nervousness, pointing out that the game requires "SKILL" and asking people who want to gamble to go elsewhere. It also takes pain to say that Apple is not sponsoring the game—meaning that Apple is not taking the cut from developers' revenue that it normally does. This is consistent with Apple's policy of not claiming a share of revenue from the winnings of gambling apps available outside the U.S.
"What I would think would happen eventually, if these games are successful, is that they'd come to us and say, 'You have to give us 30 percent,'" Goldstein predicted. For now, the biggest problem players may have is finding action: SideDraft's user base is in the hundreds. The app also restricts use in states that have particularly strong antigambling laws, including Alaska, Arizona, Florida, Hawaii, Illinois, Montana, Vermont, and Washington, using geo-location features on iPhones.
Another place that the app will not be available is on Android devices. Goldstein said it wasn't worth the resources to develop for that platform. "Android users just don't spend as much," he said.
Before it's here, it's on the Bloomberg Terminal.
LEARN MORE