business
Billionaire Wang Jianlin Aims to Build China's Hollywood
Christina Larson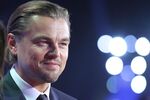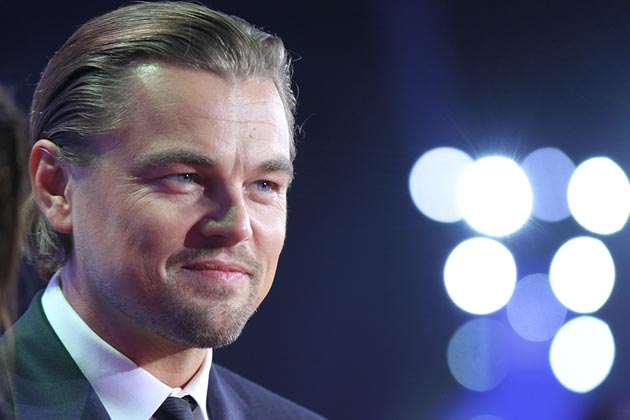 Leonardo DiCaprio, Nicole Kidman, Ewan McGregor, John Travolta, and other Hollywood A-listers mingled with foreign and Chinese film industry executives Sunday at the groundbreaking ceremony of a new $8 billion film and entertainment industry park in the eastern Chinese city of Qingdao.
The man behind the Qingdao Oriental Movie Metropolis—which is expected to be finished in 2017—certainly has connections. Wang Jianlin is the 58-year-old founder and chairman of megadeveloper Dalian Wanda Group. According to both Bloomberg News and Forbes magazine, he is now the richest man in China. Since Dalian Wanda's 2012 acquisition of AMC Entertainment for $2.6 billion, he is also the owner of the second-largest chain of movie theaters in North America.
The centerpiece of the planned Qingdao complex will be a suite of 20 fully equipped, state-of-the-art film studios—one of which will be designed specifically for filming underwater scenes. Other planned facilities include a theme park akin to Orlando's Universal Studios, celebrity wax museum, yacht center, and bars and restaurants. When completed, the project will transform Qingdao "into a city of global film and television cultural tourism," Wang said in a statement. According to the Wall Street Journal, he is also planning to build a "Hollywood"-esque sign on a nearby hillside.
Wang said in a statement that his aim is for "at least a hundred films a year" to be shot at the studio complex, including some 30 foreign films. That might sound ambitious, but the star-studded Sunday ceremony did attract Harvey Weinstein of the Weinstein Co. as well executives from Warner Bros., Viacom, Paramount Pictures, and Lions Gate Entertainment. It's not clear if any deals have been inked between foreign studios and Dalian Wanda Group.
Separately, Dalian Wanda Group last week announced a $20 million donation to the Academy of Motion Picture Arts & Sciences to build a film museum in Los Angeles. Beginning in 2016, the Academy will advise Wang's company on hosting an annual fall film festival in Qingdao.
These hefty investments come at a time when the U.S. film industry is in anxious flux. "The pathway to get into theaters is really getting smaller and smaller," Star Wars director George Lucas told students at the University of Southern California in June. According to Lucas, increasingly risk-averse American film studios are now favoring high-profile blockbusters by established directors, instead of encouraging new talent. At the same opening event for a new USC media center, film guru Steven Spielberg predicted, "There's going to be an implosion where three or four or maybe even a half-dozen mega-budget movies are going to go crashing into the ground." Famed director Steven Soderbergh recently told New York magazine, "The worst development in filmmaking—particularly in the last five years—is how badly directors are treated. It's become absolutely horrible the way the people with the money decide they can fart in the kitchen, to put it bluntly."
Whether or not Dalian Wanda Group's investments will change the equation for Hollywood's neglected, abused, or underfunded directors remains to be seen. Meantime, while construction in Qingdao is continuing, Wang Jianlin has plenty else to keep himself busy—such as the British yachtmaker Sunseeker his company acquired in June.
Before it's here, it's on the Bloomberg Terminal.
LEARN MORE