business
High Hopes for Intuit's Super Bowl Ad Giveaway
By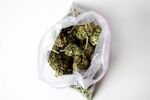 Someone at Intuit had a clever idea. Instead of spending marketing dollars to promote the company's own brands, which include popular small business accounting software QuickBooks, Intuit would buy a Super Bowl ad slot and give it to a small business owner. (Last year, 30 seconds went for about about $4 million.) Intuit would bask in good will, and hopefully, earned media. Everyone's a winner.
Everyone, including a prominent advocate for legalizing marijuana. Intuit invited small business owners to post online videos sharing their company's stories, then asked the public to vote for their favorite. Currently in first place: Norml, a nonprofit that wants to make marijuana legal.
That doesn't mean a pro-pot message will gain airtime on Super Bowl Sunday—for one thing, the selection process includes a panel of judges that will evaluate applicants on criteria, including passion and authenticity, as well as popular votes. Nor is it clear that Norml qualifies as a small business.
Still, according to Robin Wilkey, who first reported the story, "the outcome could result in a sticky (ahem) situation for Intuit, which revoked its services from an Oregon medical clinic in 2011 for providing medical marijuana recommendations. At the time, Intuit allegedly stated that the clinic's involvement with medical marijuana was an 'unacceptable business practice.'"
For its part, Intuit isn't tipping its hand: "We have no stance on medical marijuana as a company," the company says in a statement. "By design, we've had a diverse range of businesses entering Small Business Big Game and sharing their unique stories with the world."
Before it's here, it's on the Bloomberg Terminal.
LEARN MORE