Revolution Foods' Quest to Pack More Nutrition Into Kids' Lunchboxes
The company began by selling healthy lunches in low-income schools—now it looks to take on Kraft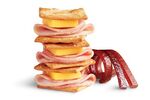 Kirsten Tobey, 35, and Kristin Richmond, 38, launched Revolution Foods in 2006 to supply healthy lunches to schools in low-income communities. The Oakland (Calif.) business has grown into a national operation, preparing more than 1 million meals weekly for almost 1,000 schools across the country. Now it's going head to head with Kraft Foods Group, the maker of Lunchables. Revolution Foods in August began selling meal kits at more than 400 stores, including some owned by Safeway and Whole Foods Market; Target will start carrying them in October.
When we started to think about getting into retail, we knew we couldn't do our fresh salads and sandwiches and hot meals that we do at schools. We talked to consumers, and parents and teachers, and school administrators, and our own team. We asked everyone: What product would make sense under the Revolution Foods brand in stores?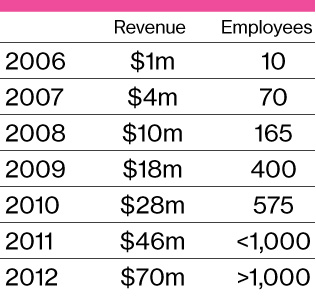 The consensus was a meal kit of some sort. We had to figure out what it would look like, its components, and its shelf life. We had a big vision: We wanted to launch this across the country; we didn't want to start in a few stores and then expand slowly.
We wanted the kit to have over 45 days of shelf life once it hit the grocery store. That means when it's packed in the package, it really needs to have over 60 days of shelf life when you factor in shipping and storage. Meat is really the limiting factor when it comes to shelf life.
We looked at the traditional meal-kit-packaging format—a tray with the different components on it and a seal over the tray. But in that format, the only way to get the shelf life that we wanted was to put a whole bunch of preservatives into the food.
After eliminating that idea, our chief operating officer and our executive chef suggested we talk to our existing suppliers for our school meals.
It turned out that our hot dog supplier was working on a new packaging technology that would extend the shelf life of the meat without using artificial preservatives. The limitation was that we had to package the meat in a separate little plastic film.
When we explained to parents why the different components were packaged separately, they were fine with it, since they understood doing so kept artificial preservatives out of the food.  —As told to Nick Leiber
Before it's here, it's on the Bloomberg Terminal.
LEARN MORE