China Makes Life Hard for Multinationals
A five-year-old antimonopoly law is used to force price cuts
by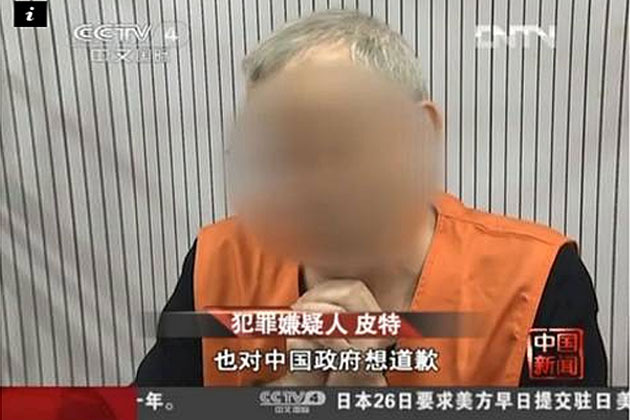 China fired a warning shot for foreign business in late July. A senior official in a closed-door meeting in Beijing admonished the in-house counsels of more than two dozen European and U.S. multinationals, saying their China operations may be investigated for anticompetitive behavior. Come clean and confess, the official from China's planning commission advised his audience. Shortly afterward, Chinese authorities announced a record $110 million in fines on five overseas baby formula makers for price fixing. One Chinese company was penalized.
Pharmaceutical giant GlaxoSmithKline is being investigated for alleged corrupt practices; the company says it is cooperating. Bayer and Eli Lilly have been visited by regulators, but they aren't aware of active investigations. Chinese media has recently reported that the pricing practices of foreign carmakers may be next. "Chinese customers are expecting a fall in prices following the announcement of the inquiry," the China Daily wrote on Sept. 16.
One Western diplomat who asked not to be identified because he was not authorized to comment says the government wants to make sure that foreign companies understand that the Chinese are in charge. Davide Cucino, president of the European Chamber of Commerce in China, says the government's new attitude undermines China's commitment to open markets. "We believe there is a fundamental and ideological view among the Chinese government that we have to be treated as foreign."
China has long looked at foreign companies as a source of capital, technology, and managerial know-how as it builds up its own businesses into global players. For years that meant offering low tax rates, inexpensive land, and other benefits to foreign enterprises while steering them into joint ventures with local partners. Beijing may have decided it no longer needs to worry so much about the concerns of multinationals now that China's own industries have matured and the country has ample capital. The government is acting "to favor local companies. This is very much in line with China's aspiration of developing its own leaders," says Michael Thorneman, managing partner at Bain in Shanghai.
China's National Development and Reform Commission (NDRC) has led the crackdown. Its weapon of choice: a five-year-old antimonopoly law, plus pricing regulations that hark back to China's planned economy. The commission didn't respond to faxed questions. "There has been a focus on trying to take the costs out," says Sarah Butler, managing director of Greater China at Booz, noting pressures the authorities have put on drug companies to reduce prices. "But then China has this tendency where the big hammers come out."
Some companies have paid doctors and hospital administrators to prescribe their drugs. The concern is that the foreigners are being unfairly singled out. "To my knowledge today, no Chinese [drug] company has been investigated," says Bruno Gensburger, head of the pharmaceutical working group of the European Chamber.
In the baby formula industry, the NDRC contacted nine companies about the practice of setting minimum sales prices for their distributors, which is illegal in China, though common in the U.S. Three of the nine, including Nestlé's Wyeth division, quickly cut prices to avoid fines. "They want to get one of them to give in so then they all cave," says Lester Ross, a partner at WilmerHale in Beijing, who represented one of the companies involved. Nestlé says it doesn't see the Chinese punishing multinationals. "We are getting certain Western companies saying that we are being targeted, and it's an obstacle. I don't really agree," says Roland Decorvet, Nestlé's Greater China chairman. "If you are selling good quality products, you have nothing to hide."
One challenge for overseas companies is figuring out the local environment—what connections to officials a Chinese business partner might have, whether the partner's finances are sound, or how energetically regulations will be enforced. That opacity has led many multinationals to hire private investigators such as British citizen Peter Humphrey. In August, Humphrey, who had worked as an investigator for Glaxo, was formally arrested along with his American wife. Both are suspected of being "involved in operating illegal research companies and trafficking personal information," reported the official Xinhua News Agency on Aug. 26. Humphrey is still in jail after making a public confession and apology on national television. His wife is detained as well.
A big question is how long the crackdown will last. One suggestion from the Western diplomat is that President Xi Jinping and Premier Li Keqiang are temporarily encouraging a harder line to beef up their credentials as economic nationalists. They need the added credibility as they prepare far-reaching reforms that will reduce the influence of powerful state enterprises.
The Chinese are keeping up the pressure. On Sept. 16, broadcaster CCTV reported that Danone's baby formula maker Dumex, which was already punished for price fixing, now faces claims that they are paying hefty "sponsorship fees" to encourage staff at hospitals in Tianjin to sell its baby formula. Dumex says it is "extremely shocked" by the media report and will immediately launch an internal investigation.
Before it's here, it's on the Bloomberg Terminal.
LEARN MORE