Joy Covey, Amazon's First CFO, Steered an Emerging Giant's Torrid Growth
by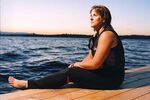 The frenzy of adulation and attention surrounding Amazon Chief Executive Jeff Bezos often obscures the contributions of other key executives at the company. One of those lesser-known leaders, Joy Covey, passed away yesterday at age 50 in a tragic bicycle accident on Skyline Boulevard in California's San Mateo County. She was Amazon's first chief financial officer and worked at the company between 1996 and 2000. Without her fierce intellect and focused energy, Amazon would not be the company it is today.
Even as a young CFO in her 30s, Covey was an intellectual foil to Bezos and an architect of Amazon's early expansion. She had an unconventional background. A hyper-intelligent but alienated child from San Mateo, she ran away from home when she was a sophomore in high school and worked as a grocery-store clerk in Fresno. She entered California State at Fresno at age 17, graduated in two years, and then took the exam to become a certified public accountant at age 19—notching the second-highest score in the nation without studying. She later earned a joint business and law degree from Harvard. When Bezos found her, she was the 33-year-old chief financial officer at Digidesign, a Silicon Valley digital-audio company.
Covey joined Amazon at the very start of its frenetic expansion from books and into new product categories such as music, movies, electronics, and toys. She was the architect of Amazon's initial public offering in 1997—a much more staid affair than the overheated spectacles of today—and somehow managed to bottle up Bezos's public exuberance for the seven weeks of Amazon's SEC-mandated quiet period. She also co-wrote with Bezos Amazon's first letter to shareholders in 1998. The company reprints it each year with its annual report, and it has arguably become one of the most influential statements of corporate values in all of business.
Covey played roles in recruitment, strategy, and ultimately in keeping Amazon functioning during the Wild West years of the Web. In the fall of 1998, for example, when she saw Amazon had more orders coming in than going out, she rang the bell for an all-hands-on-deck emergency effort that the company called Save Santa. Employees from corporate headquarters in Seattle fanned out to distribution centers and customer-service centers to fulfill the company's promises. "It was a superhuman effort from the whole company," she said.
Covey retired in 2000 to spend more time with her family and had recently been working as treasurer for the Natural Resources Defense Council. Far removed from her time in the trenches, Covey remained a fierce advocate for Amazon who came across as warm and self-deprecating, as well, in discussing her time at the company. She recalled being so intensely focused on executing Amazon's "get big fast" imperative that everything else in her life became background noise. "My hair was always on fire with whatever I was doing," she said.
One morning during her Amazon tenure, she gamely recalled, she had parked her car in the office garage and was so distracted with the enormous tasks before her that day that she inadvertently left it running—all day. That evening, when she couldn't find her car keys, Covey concluded she had lost them and went home without her car. A security guard called her a few hours later and told her that she might want to come back to the office to retrieve her still-idling vehicle.
Today's startups have the lessons of past Web giants when modeling their future, but Covey was in the Amazon cockpit when the Internet was young and no one had ever seen such torrid growth. "People don't have any clue about what's it like to grow that quickly in a world where no track has been laid," she said.
"In the early days of Amazon.com—when most investors dubbed the Internet upstart 'Amazon.bomb' owing to their perception of a flawed business model—we [Morgan Stanley] helped CFO Joy Covey raise more than $500 million for the company," says Mary Meeker, a venture capitalist and former Morgan Stanley analyst who was friends with Covey. "Joy did this nearly single-handedly for the company in a matter of days, not the more standard weeks. It was an unprecedented deal at the time. It was crucial for the company. It was aggressive and brilliant, just like Joy. I am not sure Amazon.com would have survived through its toddler stage if Joy had not been the right person in the right place at the right time."
Bill Gurley, another Silicon Valley venture capitalist and former investment banker, adds: "She was ridiculously smart, and remarkably competitive, which obviously made for a great fit with Jeff. She had recently become more reconnected in the Silicon Valley scene. Her accident is especially emotional for the many bike riders here in Silicon Valley who are on that stretch of road every week."
And Amazon spokeswoman Mary Osako added this comment from the company, via email. "It's a very sad day at Amazon. Joy was a wonderful human being and treasured colleague, and we will miss her very much."
Joy Covey was a mother, an environmentalist, an athlete, and a singular force behind one of the most important companies of a new age.
Before it's here, it's on the Bloomberg Terminal.
LEARN MORE