Greece Turns to EBay-Style Auctions to Unload State Property
Athens turns to online auctions to help it meet debt-reduction goals
By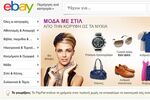 A legend swirls around the dilapidated mansion on Smolenski Street in Athens that the previous owner's ghost scares off prospective buyers by moaning, "The house is mine." The Greek government isn't spooked. It sold the two-story house and tower, replete with palm trees in the overgrown gardens, for €434,000 ($580,000) on Sept. 17 in an EBay-style Internet auction. While he doubts the house is haunted, Andreas Taprantzis, executive director for real estate at the Hellenic Republic Asset Development Fund (HRADF), says the building was "haunting the Greek budget," generating "zero income, not even taxes."
Most assets to be auctioned online have come into the Greek state's possession through foreclosures, bequests, or donations, or after their owners died without heirs. "Many people end up with no heirs, and eventually the state inherits the property," Taprantzis says. "The state is family for all citizens, including the ones with no heirs but with a fortune."
Real estate, including more than 70,000 properties that range from a luxury beach resort on the Athenian coast to a disused car repair shop, accounts for half of the €50 billion the government originally pledged to raise from selling assets in return for a total of €240 billion in rescue funds. Hobbled by red tape, a dearth of demand, and political resistance, Greek state asset sales haven't brought in the revenue demanded by the European Commission, European Central Bank, and International Monetary Fund—the so-called troika of lenders that bailed out the country.
What Taprantzis calls the "EBay for Greek real estate" is the most efficient way to dispose of about 1,000 small buildings, offices, and homes the state owns, he says. The government is targeting annual sales of €35 million to €50 million from the auctions. Since starting the e-auctions in July, the fund has raised €7.4 million selling three properties—including a tract of seaside land. Four properties are scheduled to go on the block this month. The fund's auction website (e-publicrealestate.gr) is open to anyone who registers. While foreign property buyers have faced restrictions, Greece has streamlined the process for purchases of at least €250,000.
Raising money from Greek real estate assets is a priority for the troika lenders, which may soon need to discuss options for a third financial package of aid for Greece. To keep receiving their support, the country must reduce its debt to less than 124 percent of gross domestic product by 2020 from a projected peak of 176 percent this year. Greece has repeatedly revised its target for asset sales used to pay down debt. The initial goal of €50 billion by the end of 2015 was scaled back to €24 billion by 2020. The country's failure in June to sell national gas company Depa was the latest setback to the plan.
Greece is in a sixth year of recession, with unemployment at a record 27.9 percent. House prices dropped almost 12 percent in the second quarter, according to the central bank. The auction process is "smart and efficient," says Lefteris Farmakis, an analyst at Nomura International in London. "But it's not going to be easy to generate serious revenue, given the illiquid nature of real estate investments and the legal obstacles they face in Greece."
BOTTOM LINE -
The bottom line: Greece wants to raise as much as €50 million a year from online property auctions to help pay down its debt.
Before it's here, it's on the Bloomberg Terminal.
LEARN MORE