FedEx Delivers Higher Prices Into Economic Headwinds
by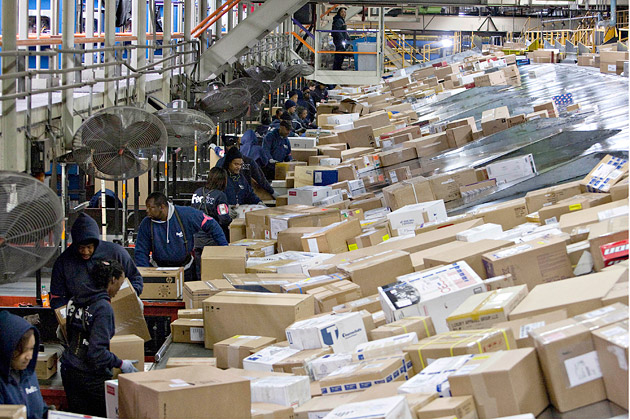 Damn the economic headwinds, FedEx is going to make money anyway. That was the message this morning as the shipping giant announced major price increases and ongoing efforts to become a more efficient shipping machine.
The Memphis company jacked rates for its freight services 4.5 percent on July 1. In early January it will dial up its express shipping prices by 3.9 percent. At the same time, the company continues to execute on "profit improvement initiatives," such as eliminating 3,600 workers through buyouts and replacing old planes to save on jet fuel and aircraft maintenance. The operational leverage paid off in the recent quarter, as FedEx squeezed a 7 percent increase in net income out of a ho-hum 2 percent revenue gain. The company posted sales of $11 billion and profit of $489 million in the three-month period.
The company's results, often read as a global business barometer, reflect sluggish but steady growth in the global economy. U.S. businesses, meanwhile, were the most bullish customers for FedEx of late. The volume of packages FedEx handled on the average day increased 4 percent.
The company said it will announce rate increases on its ground-shipping business later this year. If FedEx is interested in squeezing more out of its current business, jacking prices up on its express and freight services and pushing more customers to cheaper ground shipping isn't a bad strategy. Express is by far the company's largest business but also the least profitable, with a margin of just 3.6 percent. FedEx collects a fat 17 percent margin on packages that don't get airborne.
Before it's here, it's on the Bloomberg Terminal.
LEARN MORE