Pumpkin Officially Trumps Apple as Fall's Signature Flavor
by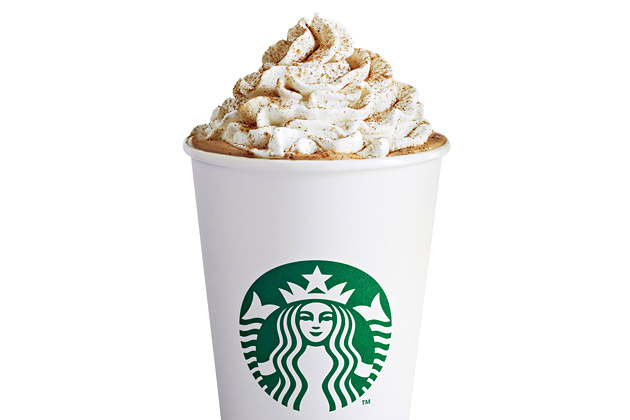 For many, autumn suggests apple picking, apple cider, and apple pie. Not in the food industry, though, which remains stubbornly, relentlessly fixated on pumpkin. This fall, McDonald's is offering pumpkin spice lattes and pumpkin pies (the chain tested them last year). Starbucks has brought back pumpkin spice lattes, as has Krispy Kreme, which also added a pumpkin cheesecake doughnut. Consumers can also get pumpkin pie doughnuts and pumpkin Coolattas at Dunkin' Donuts, not to mention pumpkin pie milkshakes at Red Robin.
Eat it, apple. It's pumpkin time. Recent restaurant trends show pumpkin, broadly defined to include "pumpkin spice" flavor (you know, cinnamon, nutmeg, clove), is pulling away from apple as the signature fall flavor. In August through November of last year, the country's 250 largest chains introduced 105 pumpkin-themed limited-time offers, more than twice as many as the 45 apple items they put on the menu, according to Technomic's MenuMonitor.
Frankly, apple was behind even in 2007, the first year MenuMonitor tracked limited-time offers. Back then it still had a fighting chance: There were 50 limited-time pumpkin offers that autumn, vs. 37 for apple. In the last five years, however, "pumpkin-y" offers more than doubled. Apple increased, too, but not as quickly.
"We're seeing a little bit of nostalgic trends with apple cider and apple, but not nearly as strong as pumpkin," Krispy Kreme spokeswoman Lafeea Watson wrote in an e-mail.
Why's that? For one thing, pumpkin is more autumnal. "While it still symbolizes fall with apple picking, cider pressing, and farmstand donuts, we all eat apples 365 days a year," explains Dunkin' Brands executive chef Stan Frankenthaler. "The same is not true for pumpkin: It remains a fall food and seems likely to stay as such."
Sorry, apple.
Before it's here, it's on the Bloomberg Terminal.
LEARN MORE