How the Feds Sell a Congressman's Fur-Lined Cape and Other Curios
By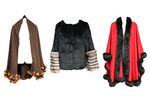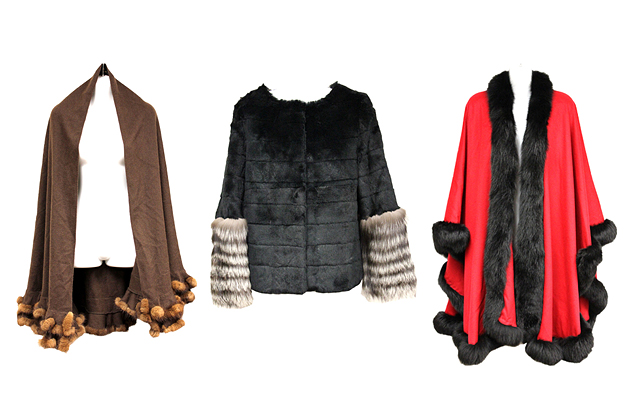 When political scion, former congressman, and onetime Budweiser distributor Jesse Jackson Jr. was sentenced to 30 months in prison in August for spending $750,000 of campaign funds on himself, prosecutors laid bare some of his quirkier indulgences—sumptuous fur clothing, elk heads, martial arts collectibles. A piece of good news: Those with similar tastes can buy them at auction beginning today online, courtesy of the U.S. Marshals Service.
The valuables include a guitar signed by Eddie Van Halen and Michael Jackson—don't forget that Van Halen leant a riff to Jackson's Beat It—and more than one autographed photo of martial artist Bruce Lee from the set of his films Fists of Fury and The Way of the Dragon. The opening bids, available on the website for the Texas-based auctioneer Gaston & Sheehan, start as low as $115, for a brown cashmere cape with a mink double-edge trim (currently the hottest item with 33 bids), and reach up to $350, for a signed collage of Bruce Lee photos. (In the case of the latter, please know that there is some damage to the frame, but the glass remains "intact.")
While the auction has attracted attention for its unique window into the private life of a public figure, the combined value and utter strangeness of Jackson's curios pale in comparison to the sum of valuables managed by the U.S. Marshals Service on an everyday basis. Among the trinkets it's sold are a Bill Clinton-signed, gold-plated E.M. Winston saxophone in 2011, Megalodon fossil shark teeth in 2012, and the remaining personal effects of Unabomber Ted Kaczynski, which sold for $232,246 in 2011.
By its own accounting, the U.S. Marshals Service, which oversees the Department of Justice's 30-year-old Asset Forfeiture Program, is currently holding on to 23,000 assets valued at $2.4 billion that it seized from criminals. The agency liquidates the goods in the interest of compensating victims and providing money for "law enforcement initiatives" and to "support community programs." It also keeps a portion of the proceeds to "cover costs" it incurs while seizing and selling the items. A brunt of the Asset Forfeiture Program (AFP) is squarely targeted at white-collar criminals and other scofflaws with a taste for the finer things, such as drug traffickers and those involved with "other criminal syndicates."
On Sept. 7, the Justice Department announced that more than 400 quarter horses, seized as part of a money-laundering operation linked to the Mexican drug cartel Los Zetas, had been sold for roughly $9 million at an Oklahoma City auction house over the past several months. (The auction's prize was a race horse named A Dash of Sweet Heat, which went to Julianna Holt, wife of the owner of the San Antonio Spurs, for $1 million.) In July a 43.5-carat "Golden Eye" diamond, confiscated from an Ohio businessman who tried selling it to a South American drug cartel representative (who was a federal agent in disguise), sold at auction for $1 million. Its proceeds will go to a police department in Canton, Ohio.
In May, the five-bedroom mansion belonging to Peter Madoff, the former chief compliance officer at his notorious brother's now-defunct firm, went on the market for $4.4 million. (The home, in Long Island, is equipped with two garages, a swimming pool, and a tennis court.) "When dealing with a home this grandiose, the outside world can lose sight of where all these fine things come from," deputy U.S. Marshal Kevin Kamrowski told the New York Times.
But not all of the assets under the aegis of the marshals are quite so polished. In July, federal officials took control of an adult bookstore in Odessa, Tex. Its owner had reportedly pleaded guilty to possessing vast quantities of the "bath salts" drug with intent to distribute. U.S. Marshal Brent Sheets explained his agency's process for handling the store to the Odessa American: "We take possession of [the property], we hire a prospect manager, then we'll auction it off or sell it."
If the mink cape is what you're after, you better hurry. In the time it took to write this article, the bid increased to $450—with two more people hungry for it.
Before it's here, it's on the Bloomberg Terminal.
LEARN MORE