Duke Gets Final Approval for New Business Program in China
Francesca Di Meglio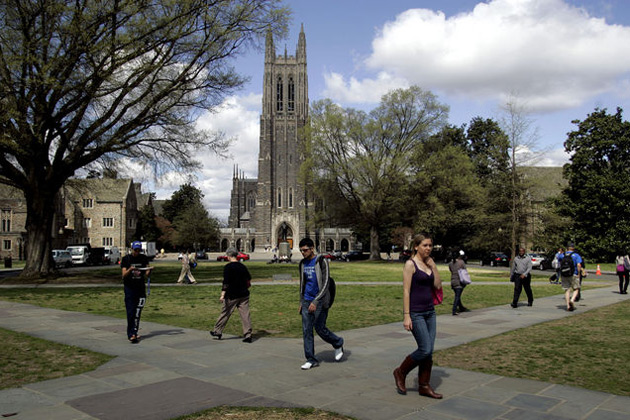 After waiting for more than a year, Duke University's Fuqua School of Business has finally received full approval from the Chinese government to offer a one-year master of management studies (MMS) program in Kunshan. The program will be offered in the newly established Duke Kunshan University, a joint venture between Duke and Wuhan University.
Earlier, Fuqua significantly reduced the number of programs it planned to offer at its campus in Kunshan after a leadership change and reports of funding issues and construction delays, according to a report in The Chronicle, Duke's independent daily newspaper. The campus is currently under construction with an expected completion in the summer of 2014. Still, plans moved forward for the master of management studies, which targets students right out of undergraduate programs who might have an interest in working as an analyst at a bank or using their business skills in a nontraditional field, such as sports, says Fuqua Dean Bill Boulding.
The first class of about 30 to 35 students from both within China and overseas will begin in July 2014.
As part of the program, students' first stop will be at Fuqua's Durham (N.C.) campus, where they will join domestic MMS students for course work focused on teamwork and leadership training. Then, in January 2015, they will move to the Kunshan campus, where they'll experience more hands-on projects and corporate visits to take advantage of the school's location in a burgeoning economy, says Russ Morgan, associate dean of the Daytime MBA and MMS programs at Fuqua. Students will earn a Duke degree when they complete the program around May or June 2015.
Career placement staff is already in China working to develop the necessary corporate relationships to connect students with job opportunities, Boulding says. There is flexibility built into the curriculum that will allow for students to pursue a variety of avenues, including banking, consulting, and other less traditional career paths, he adds.
What will separate this program from others is the ability for students to learn and work in China while earning an American degree, Jennifer Francis, Fuqua's senior associate dean for programs, writes in an e-mail. "Students will graduate with new skills that should expand their career options, particularly in the area of global business," she adds.
Tuition for the program is still up in the air because the Chinese government needs to approve the price. Boulding says there's a chance it will be similar to state school tuition with a lower cost for in-country students. Still, he says, students from overseas can expect the price to be commensurate with the MMS in Durham, which costs $47,200 for those starting in 2013.
Join the discussion on the Bloomberg Businessweek Business School Forum, visit us on Facebook, and follow @BWbschools on Twitter.
Before it's here, it's on the Bloomberg Terminal.
LEARN MORE