China's Internet Companies Battered by Censorship—and Yet Thriving Financially
Christina Larson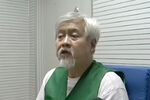 One of the paradoxes of the Chinese Internet is that, even as the Communist Party wages its most forceful crackdown to date against popular and outspoken liberal micro-bloggers, the businesses that provide these microblogging services continue to flourish—at least financially. As Bill Bishop, a Beijing-based expert on technology in China, writes in his well-regarded Sinocism newsletter: "Cognitive dissonance is needed in any discussion of the Chinese Internet."
On Sunday, Xue Manzi, a well-known Chinese-American venture capitalist, appeared in handcuffs on CCTV. The network broadcast his surreal self-criticism for having written  controversial posts on human rights and free speech that were seen by his 12 million followers on Sina Weibo, China's popular Twitter-like microblogging service. It speaks to the vitality of Weibo that a white-haired Chinese tycoon can amass nearly as many followers as American heartthrob and entertainer Ashton Kutcher, who has just shy of 15 million followers on Twitter. (Meanwhile tweet-happy real estate magnate and provocateur Donald Trump has just 2.4 million Twitter followers.)
Given Xue's propensity for writing his mind, he was a natural target in China's ongoing Internet crackdown. In August, Xue had been detained for allegedly hiring prostitutes—a move widely interpreted as a warning signal to other liberal microbloggers. Over the weekend, he publicly confessed his purported sins. "I felt like the emperor the Internet," Xue told Chinese state television. But pride comes before a fall. "My irresponsibility in spreading information online was a way of venting my bad mood, and neglectful of the social mainstream," he told state-run Xinhua newswire. "Freedom of speech cannot override the law."
The result was painful to watch, but perhaps not quite as mournfully riveting as real-estate tycoon Pan Shiyi's stuttering performance last Wednesday on CCTV. Pan, who has been a vocal advocate for open information and environmental causes, has 16 million Sina Weibo followers. (Better than Ashton!) He is usually smooth and debonaire in TV interviews. But on Wednesday, he struggled to get his words out: "I-I-I feel that 'Big Vs'—people with a lot of f-f-f-fans—should have even higher requirements of themselves," he said, as the Wall Street Journal transcribed. "[We] should have more d-d-discipline." Last week, China's Supreme People's Court issued a new guideline that microbloggers posting messages that the government deemed slanderous and that were retweeted 500 times could face three years jail time.
One might assume the ominous crackdown would scare users and investors away from Sina Weibo. No so, apparently. Sina's stock is up more than 50 percent since the first signs of the Internet clampdown appeared in April. Meanwhile Tencent, which runs rival social-network Weixin, hit $101 billion in market capitalization on Monday. That's very close to the market cap of Facebook, which is  valued at $103.5 billion. Still, it's hardly clear that volatile politics can remain forever divorced from the bottom line.
Before it's here, it's on the Bloomberg Terminal.
LEARN MORE