Did Larry Summers Get Borked? Not Really
By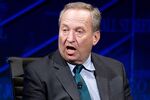 Leaks. Aspersions. Maneuvering on the Hill. A White House tying itself in knots. Is picking a Federal Reserve chairman getting to be like picking a Supreme Court justice? And is Lawrence Summers the new Robert Bork?
Well, no. Embarrassing as it's been for President Obama and Summers, the process of finding a successor to Ben Bernanke at the Fed next year has been only a one-ring circus. Nominating and confirming a Supreme Court justice is more like a three-ring circus with clowns, acrobats, sword swallowers, and galloping white Lipizzaner stallions.
The most important difference is that average American voters have only the haziest notion of what the Fed does—certainly not enough to develop strong opinions about the monetary policy approaches of Summers vs. the other leading candidate, Vice Chair Janet Yellen.
In contrast, lots of people have strong opinions on abortion, affirmative action, gay marriage, and other issues that the Supreme Court rules on. There are large, well-funded organizations that spring into action to support or oppose whoever is nominated to the high court based on the nominee's position on the groups' pet issues.
"People don't have a focal point to rally around with the Fed. It's miles away from 'pro-life', 'pro-choice,'" says Dennis Hutchinson, a University of Chicago law professor.
Summers may feel abused after withdrawing his name from consideration for the Fed on Sept. 15, saying in a letter to Obama that he had reluctantly concluded that "any possible confirmation process for me would be acrimonious."
But that's nothing like what happened to Robert Bork, a conservative legal scholar whose nomination to the Supreme Court by President Ronald Reagan in 1987 was rejected by the Democratic-controlled Senate. Senator Ted Kennedy (D-Mass.) said on the floor of the Senate at the time that "Robert Bork's America is a land in which women would be forced into back-alley abortions, blacks would sit at segregated lunch counters, rogue police could break down citizens' doors in midnight raids, schoolchildren could not be taught about evolution," and so on.
Yet another difference is that the brouhaha over the Fed choice wasn't preordained. Obama made matters worse by floating the name of a person, Summers, who was perceived, fairly or unfairly, as divisive and imperious. Summers, a former Treasury secretary, had run Obama's National Economic Council during the financial crisis, which earned him Obama's trust but made him appear to Republicans as an ally of the president rather than as a politically independent technocrat.
Still, there's no question that this Fed nomination is more political—more Supreme Court-like—than any in the past. And while missteps by Obama played a role, it's also clear, as I wrote in a recent issue of Bloomberg Businessweek, that the Fed has been drawn into politics by the extreme measures it took during and after the financial crisis.
"Maybe there was a lesson learned here," says New York University economist Mark Gertler, an expert on central banking who used to collaborate on papers with Bernanke in the chairman's pre-Fed days. "The political genie came out of the box here. Maybe from now on they'll try to make it seem as apolitical as possible."
Before it's here, it's on the Bloomberg Terminal.
LEARN MORE