pursuits
United's $5 Tickets: To Honor or to Cancel, That's the Question
By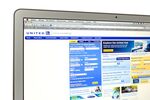 United Airlines is mulling whether to honor tickets it issued Thursday for as little as $5, a decision that may come down to whether the cost of the lost revenue outweighs whatever kind of penalty the Department of Transportation may levy on behalf of consumers who could see their bargain trip eliminated.
Because of a glitch on the airline's website, United offered fares for $0 for two hours on Thursday. To fix the problem, it shut down its site. The fares were not offered through other sales channels, a company spokeswoman told Bloomberg News. Many of the tickets cost $5 to $10 total, which means that United's booking engine was applying only the Sept. 11 federal security fee to transactions and not taxes. That suggests United's site was issuing the flights as award tickets, associated with frequent flier mileage redemption, on which the taxes are not included, says Rick Seaney, chief executive of FareCompare.com, an airfare tracking service. He says it was clear that United had not filed "zero dollar" fares on airline distribution systems, as airlines have done in the past by mistake.
"Basically, they were testing something on their system," Seaney says. "Promotion codes, or something like that. And they have to test. The Internet is a high-volume, complicated e-commerce site that has to be up 24/7."
A spokeswoman at Chicago-based United did not respond to a call seeking comment on whether the airline would honor the fares or how many had been issued.
Aside from whatever public relations ramifications it faces, United officials deciding whether to honor the tickets will surely weigh how federal regulators would respond if it cancels the tickets. At a certain point, the financial cost could be too steep—United collects revenue of more than $90 million per day on tickets. Balanced against that consideration could be an energetic Transportation Department that has turned aggressive in recent years with policies aimed at making air travel more consumer friendly. In 2011, the department issued rules limiting tarmac delays to three hours and followed up that fiercely contested measure with rules that gave airline shoppers 24 hours to cancel a ticket without penalty and that forced airlines to advertise fares with all taxes and fees included. (The latter measure survived a court challenge by three airlines, including Southwest.) Just last month, the department fined United $350,000, in part because it did not issue refunds in a timely fashion.
It's not immediately clear whether canceling such tickets would run afoul of any of the department's consumer-protection rules. Bill Mosley, a spokesman for the Transportation Dept., said today that the agency is gathering information about the issue.
In the age of computers, the quirky airfare glitch has ben a common, and recurrent, theme for airlines, generating enormous excitement for the lucky duck headed to Hawaii for $100 or less but often causing financial and public relations nightmares for the carriers involved. Last year, for example, about 5,000 El Al tickets to Israel from the U.S. went for as little as $330 roundtrip due to a glitch involving itineraries with a stop in Europe. El Al decided to honor the tickets, offering customers the chance to switch to its nonstop flights for an extra $75. In 2011, Korean Air's U.S. fares to the island nation of Palau were listed as low as $485 roundtrip for more than four days on travel websites. The company declined to honor the fares but refunded payments and offered $200 toward future travel.
In all such cases, humans, software, or both err, yielding winners and losers in the great game of bargain airfare hunting. The curious part in such situations is not that errors occur but that a machine doesn't flag the mistake so quickly that it becomes a financial nonevent. "It's obviously a human error," Seaney says of United's mishap, "but it shouldn't have gone on for a couple of hours. That's the surprising part to me."
Before it's here, it's on the Bloomberg Terminal.
LEARN MORE