Twitter Files to Go Public
By and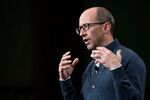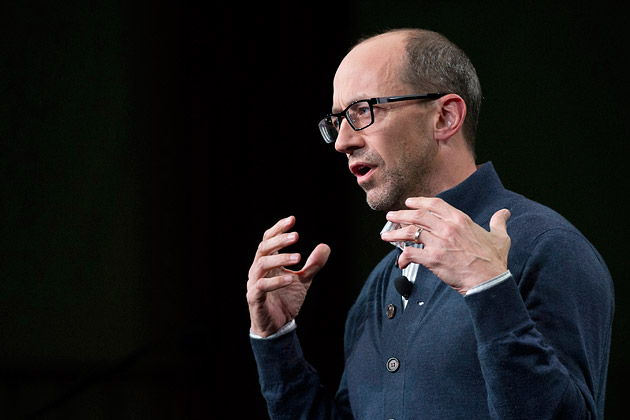 On Wednesday Mark Zuckerberg was asked to give some advice to Twitter about going public. He demurred at first, joking that he clearly didn't know much about smooth initial public offerings, then telling one of his biggest rivals not to be scared of the public markets. "In retrospect, I was too afraid to go public. I've been very outspoken about staying private for a long as possible," he said at TechCrunch Disrupt. "I don't think it's necessary to do that."
Apparently, Twitter was listening. About 24 hours later, the company said it had filed a confidential S-1, marking the beginning of the most-hyped tech IPO since Facebook's own public offering last May. For Facebook, the time between filing for an S-1 and selling its first public shares was three and a half months. Even several months ago, the atmosphere for doing something like this would have been significantly less friendly, with many people seeing Facebook's troubles in the market as signs that social media companies had been over-hyped. But Facebook's stock hit record highs this week.
Twitter's IPO will be a smaller affair than the social network's was. Facebook's valuation was around $100 billion when it went public, while one of Twitter's investors valued the microblogging site at about $10.5 billion last month. The company brought in $245 million in revenue last year, with an operating income of $3.1 million, according to Privco, a research firm that studies private companies. EMarketer says Twitter's ad revenue will be well over $1 billion by 2015.
Twitter has focused on not falling into the trap that Facebook did; public debate in the days before Facebook's IPO focused on skepticism about its value as an advertising platform. Recent studies have shown that paying for sponsored tweets can drive offline sales and that activity on Twitter can increase television ratings. Over the past two years, Twitter has acquired over 20 companies that largely work on analytics of media platforms to help it figure out its advertising business, particularly the lucrative television market.
Last month the New York Post reported that Twitter was seeking to avoid Facebook's circus of a public offering, and said that the company had told bankers it wanted the process to be "low profile." This may have irritated some observers, but the company has succeeded in at least one regard. Thanks to the JOBS Act, Twitter is able to file its S-1 confidentially because it has less than $1 billion in total revenue. This means that it can wrangle with regulators behind closed doors about what has to go into the final version of its S-1. Such back and forth can be revelatory because it shows what the company would rather not discuss.
Twitter will eventually have to reveal the entire exchange, but not until 21 days before its shares hit the market. The private option has been a boon to companies, giving them an average first day pop of 15.1 percent, as opposed to 12.5 percent for companies that file in the ordinary fashion. It has also been used by companies that want to test the waters quietly and without embarrassment before deciding against going public . It's probably too late for Twitter to do that, though. Too many people have been awaiting this event for too long.