Tina Brown Knows What's Hot: Professional Confabs
by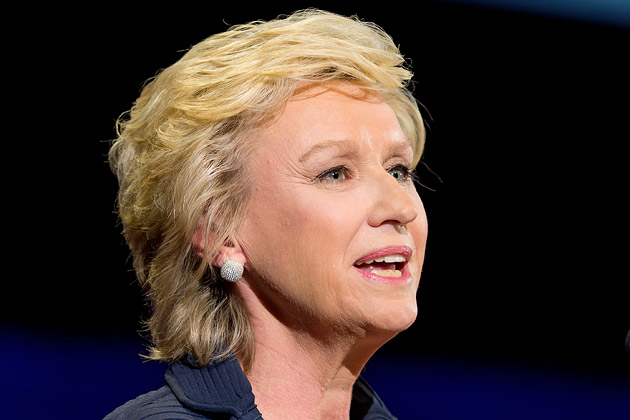 Tina Brown is leaving the publishing world after a storied career that saw her at the helm of Vanity Fair, the New Yorker, and Newsweek, and she's heading off for a far greener pasture: professional conferences. Her departure from the Daily Beast, the news website she helped start at Barry Diller's IAC/InterActive Corp five years ago, will coincide with the launch of a new firm, Tina Brown Live Media, devoted to organizing new summits, expanding Brown's four-year-old Women in the World, and creating something called "flash debates."
Women in the World—and the hundreds of others that have proliferated in recent years—is based on the idea that when marketers and influential people pay to gather, everyone can benefit professionally. A company entering the conference business typically gathers sponsors who will help underwrite the major costs of an event and then solicits professionals in the industry to attend, bringing together "decision makers" and generating new business leads. And it can be lucrative in way can only inspire nostalgia for most magazine publishers: Some larger conferences boast profit margins north of 50 percent for the event's planner.
"It's a very, very powerful business model," says Adam Japko, president of DigitalSherpa, an Internet marketing firm that sponsors four conferences per year and plans to add a new one annually over the next several years. "If I can bring 250 decision makers to an event and charge my sponsors $50,000 … it's just a powerful model."
One of the larger technology conferences, D: All Things Digital, is sponsored by Dow Jones's AllThingsD technology website run by Walt Mossberg, a Wall Street Journal columnist, and Kara Swisher, a former Journal columnist. The site's partnership with Dow Jones ends this year, and Swisher and Mossberg are reportedly seeking $10 million to $15 million for a 25 percent or 30 percent stake in the enterprise, Fortune reported on Aug. 27. Swisher declined to comment Thursday.
The AOL-owned technology site TechCrunch has expanded its conference business beyond its flagship Disrupt event to smaller events in Boston, Berlin, Bangalore, Rome, Shanghai, and Moscow. Revenue from the TechCrunch conferences represents "a significant part of our business," says Susan Hobbs, the company's conference program chairwoman. (In January, Bloomberg Businessweek hosted its first annual design conference in San Francisco.)
Admission fees at most conferences are typically segmented, with students, for example, often getting free or reduced entry. But lots of people pay the full price—often several thousand dollars.
The trend to smaller, more focused conferences reflects a move from the days of old—the time before 2000—when industry events typically meant thousands of people flying into Las Vegas, Orlando, or Dallas and traipsing through vast exhibition halls where hundreds of businesses would display their wares. Companies would spend heavily to exhibit and scout for potential clients while lavishly entertaining their existing ones—and often find that their return on the investment was mediocre. "It was a million dollars to show up at an event and shake a bunch of hands," says Japko, a former events executive in the semiconductor industry. "It just stopped making sense, as there were other ways to generate new leads."
That's where the professional conference fits in. Whether it's an airline industry inflight services conference this week in Orange County or a garden bloggers conference later this month in Atlanta, the people paying to attend such events generally know which companies will be there and what sort of business opportunities may be present. The same goes for sponsors—a direct audience either with new customers or with the people most likely to deliver new customers.
Not that there isn't entrepreneurial risk, of course, as plenty of conferences have come and gone. "When you launch a show, you have to commit to a lot of risks," says Japko. "You throw a party before knowing anyone's going to come."
Before it's here, it's on the Bloomberg Terminal.
LEARN MORE