Bridging the B-School Class Divide
Francesca Di Meglio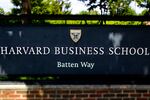 The cliques that form at a top MBA program, such as Harvard Business School, appear to be a lot like the ones in high school. As the New York Times reported, MBA students from wealthy families tend to stick together. Among the revelations in that Times report, and in an earlier front-page story, was the existence of a secret cabal of ultrawealthy students, called Section X, known for its decadent parties and travel. With many Harvard MBA students stretching to make ends meet—nearly two out of three get financial aid—the result, as described by the Times, is a corrosive class divide.
This situation is not unique to Harvard and does little to undo the stereotype of business school as a training ground for Gordon Gekko wannabees. It also undermines efforts to create camaraderie among classmates, who must develop strong team work skills to succeed after graduation. Here are some ways business schools can bring students together and diminish the class divide:
Expose them to diversity
At Georgetown University's McDonough School of Business, student teams are carefully selected and rotated to ensure everyone gets exposed to the diversity in the class. "We made sure never to assign members of ethnic, national, or gender minorities as [an isolated] team," says Elaine Romanelli, senior associate dean for MBA programs at McDonough. "Team [members] are reassigned for each of the three terms during the first year, and then again in the second year for core courses, so that everyone is required to work, at least once, on a highly diverse team."
Make them lend a hand
Students at Pepperdine University's Graziadio School of Business & Management participate in the Civic Leadership Project, which helps the homeless with résumé-writing and interview skills. The experience is transformative for the high-level executives who participate, says Linda Livingstone, dean of Graziadio. "They're exposed to issues, circumstances, and people they've never been exposed to before," she adds. "It makes them more empathetic."
Be choosier when admitting students
Thomas J. Peters, co-author of the 1982 best-selling management tome In Search of Excellence and a frequent critic of business education, told the Times that class division at Harvard Business School begins in admissions. He suggests anyone from a wealthy family needs to have done something of significant social value to be admitted to the school.
Linda Abraham, founder of the admissions consultancy Accepted.com, says business schools look for applicants who've had some kind of impact in their careers, but she suspects that too often they give the superrich and superconnected a pass. "If so, and the school really wants to change," she says, "then it has to stop giving out those passes."
Sandy Kreisberg, founder of HBSguru.com, which helps applicants with the admissions process, argues that B-school admissions should focus on women, minorities, and overcoming adversity.
Encourage better behavior
But changing a business school's culture is more complex than simply changing admissions, Kreisberg says. "You cannot stop rich kids from hanging out together, nor should you," says Kreisberg. "As a school, you can encourage other types of behavior through organized trips, prizes, curriculum innovations, hiring, and rules for employers."
Kreisberg suggests that schools can encourage nonprofits to recruit by offering subsidies to the companies or loan forgiveness to students, something that many top schools already do, including Harvard.
Join the discussion on the Bloomberg Businessweek Business School Forum, visit us on Facebook, and follow @BWbschools on Twitter.